Install web components
Web components are required for the following applications and processes:
Analyze & Act (flexible reports and bulk operations)
Recertification (periodic approval and review of access rights by data owners)
GrantMA (web-based request and assignment of access rights)
webAPI (interface enabling the use of

ARM

functionality in other applications)
You can run web components on the ARM server or any other Microsoft Internet Information Server (IIS).
If you performed an Evaluation Installation, the web components are already installed on the ARM server. The following steps are only required for a Production Installation with the Web Components running on a dedicated web server.
Copy the

ARM

Setup.exe file into a local folder (do not use a network folder).
To start the installation, execute the file with admin rights. By default the system language will be set to the language of your operating system if supported (German, English, French). If your language is not supported English will be used.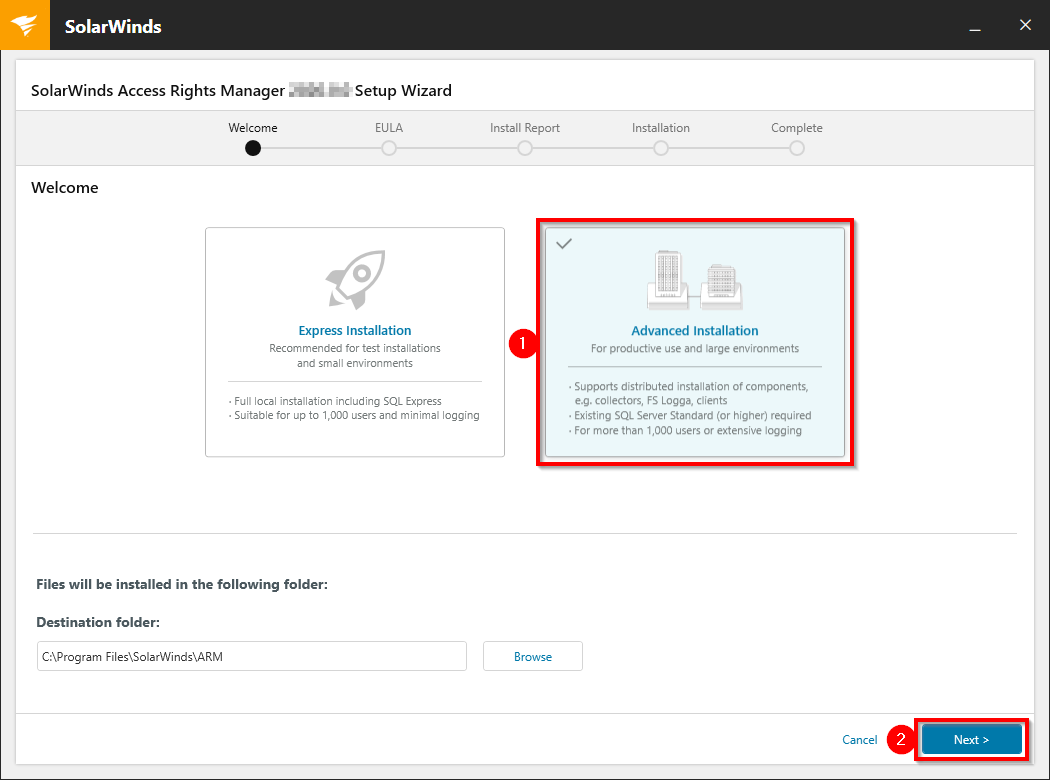 On the welcome page select Production Installation.
Click Next.
Select Custom Installation.
Enable

ARM

web components.
Click Next and follow the instructions on the screen to install the

ARM

web components.
Required IIS components are installed if necessary.
---