Assign a Data Owner to an organizational category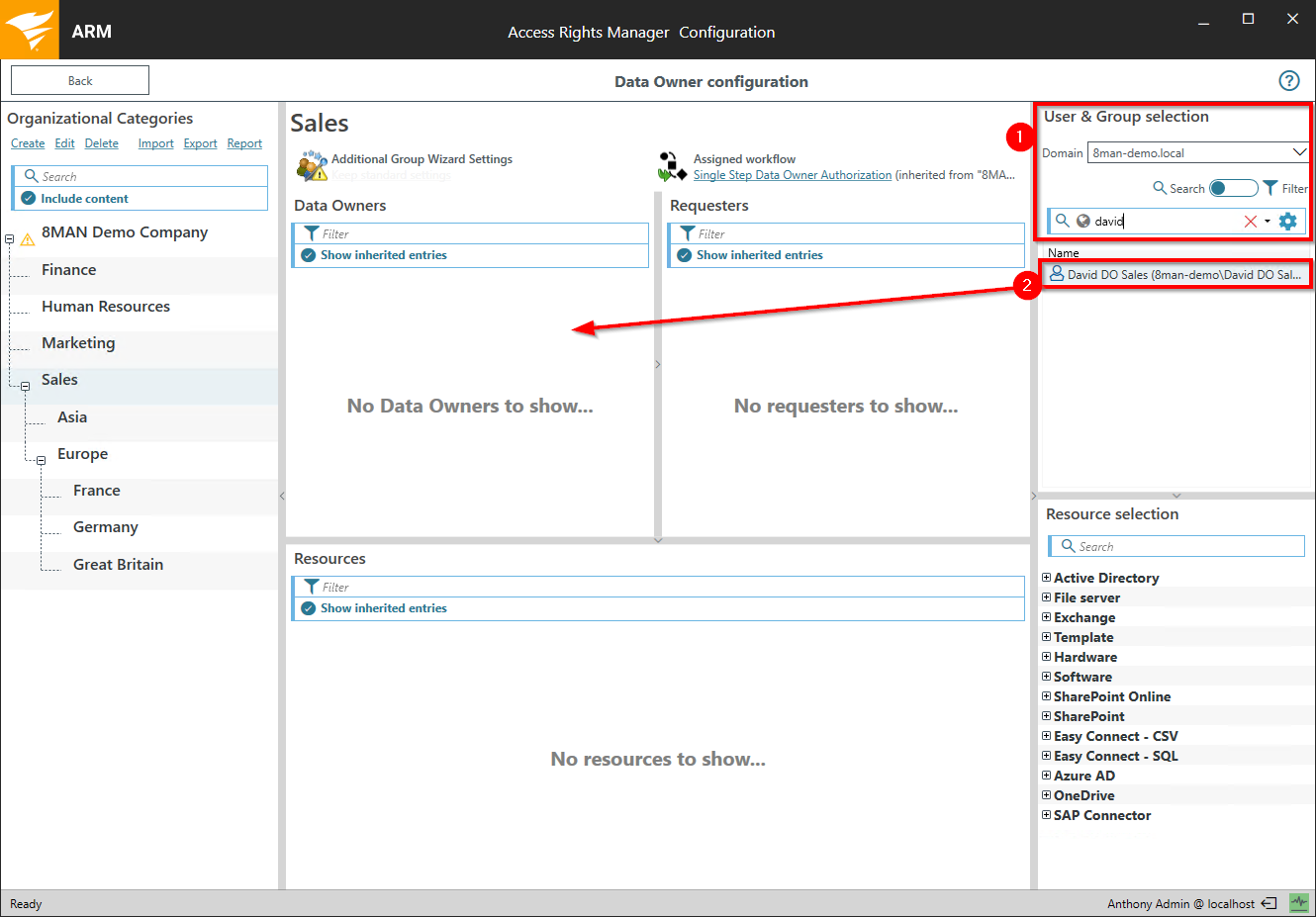 Use the search and filter options to find the desired users and groups.
Use drag & drop to add the selected entries as data owners.
Data Owners must have either a "change" or a "read" user role in the ARM user management.
If you want to assign Data Owners that do not own the required role, then this dialogue box is shown. When clicking on "Apply" the required change role is assigned to the user. You can change the role afterwards in the ARM user management.
ARM-Admin roles can not be configured as Data Owners.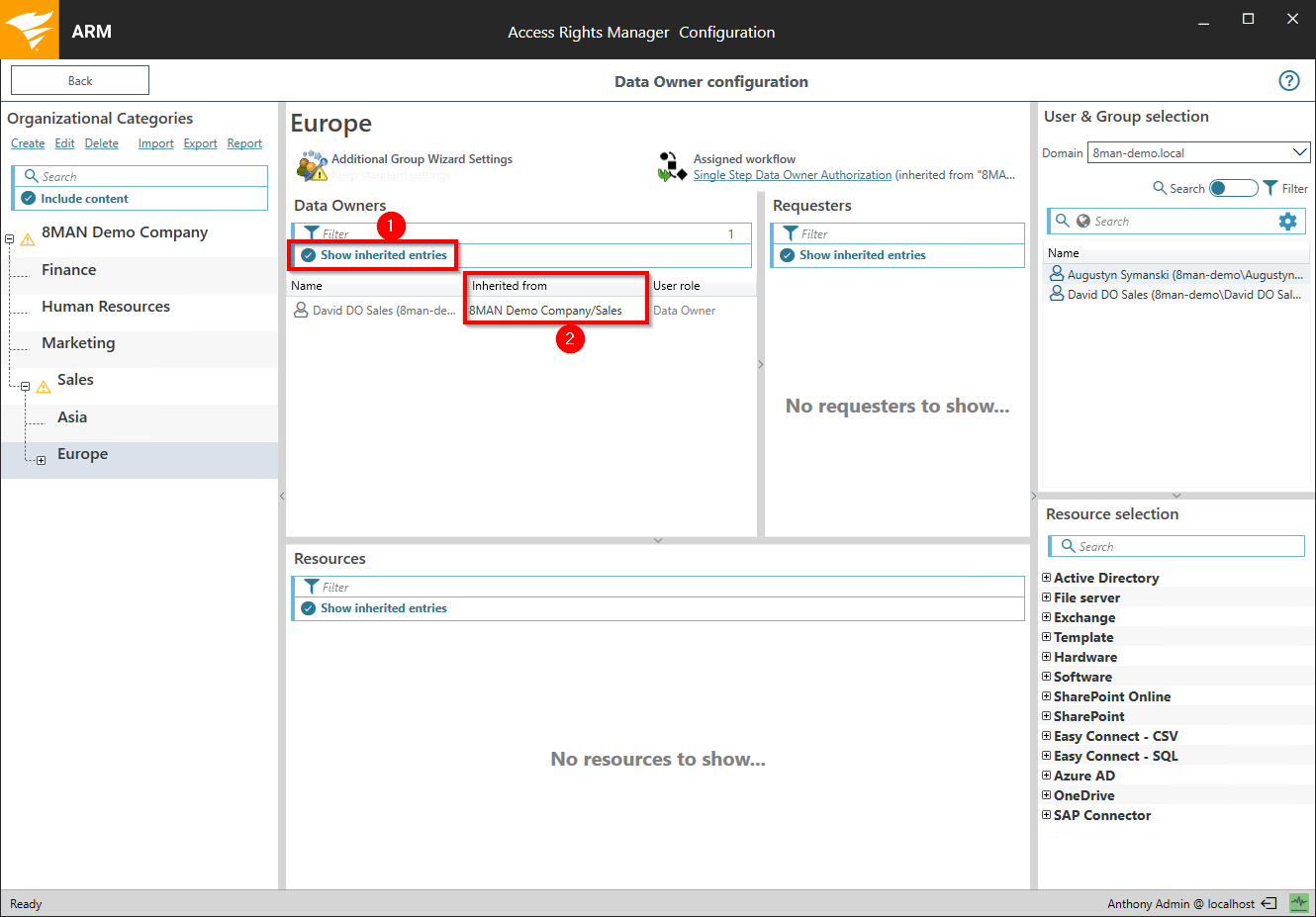 Hierarchy rule:
Data Owners are able to manage the assigned organizational category and all sub-categories.
You can activate the option Show inherited entries.
The column Inherited from shows the origin.
---