Transfer a license to another server
The ARM license is bound to the ARM server by activation. If you want to transfer the license to a new server, you must first deactivate the license on the old server and then activate it again on the new server.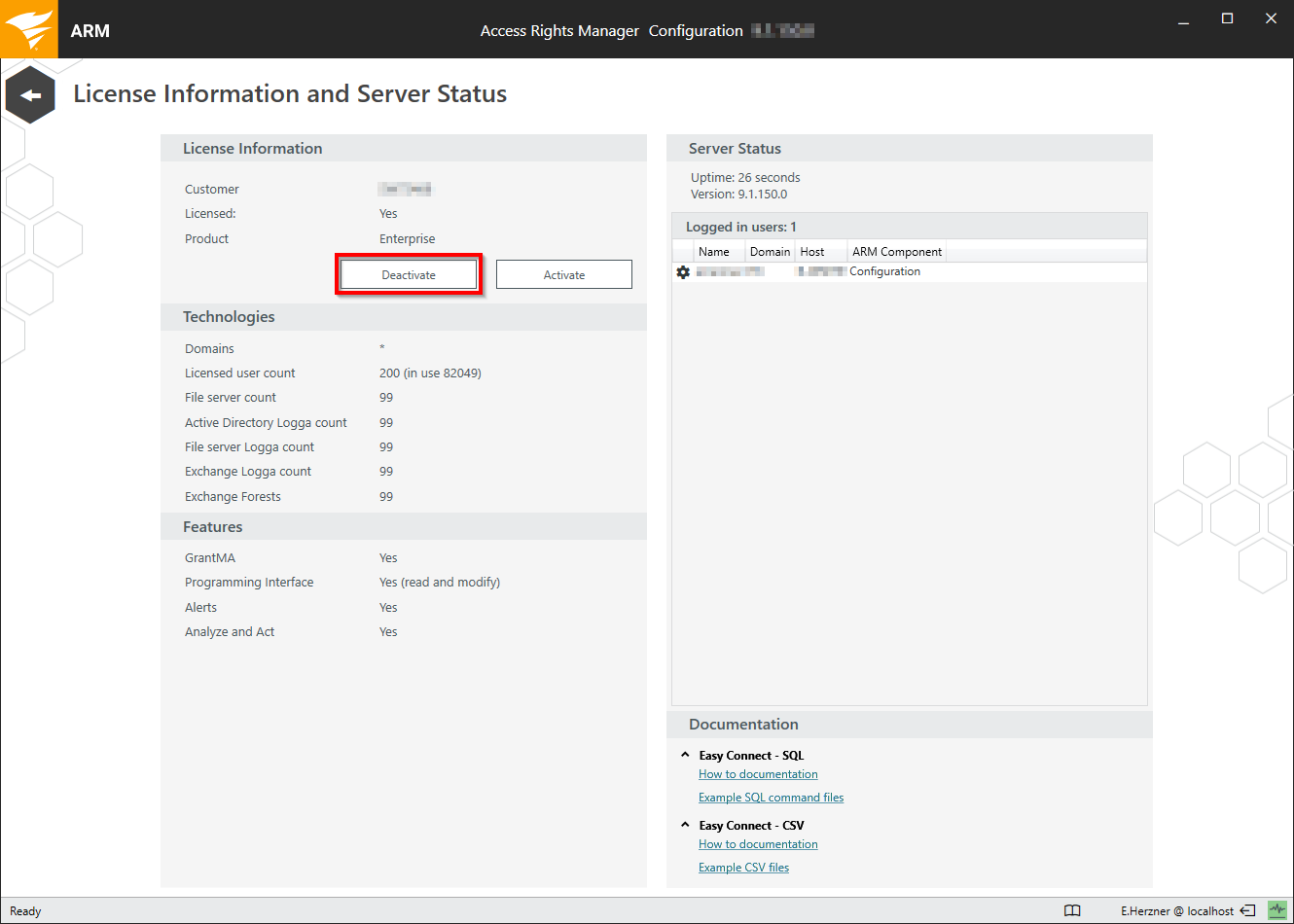 In the ARM configuration application under "License," click "Deactivate."
The activation is described in the topic Switch from an evaluation license to a production license.
---