Load the license file and check covered features
This chapter is only relevant to customers with the legacy 8MAN licensing mechanism.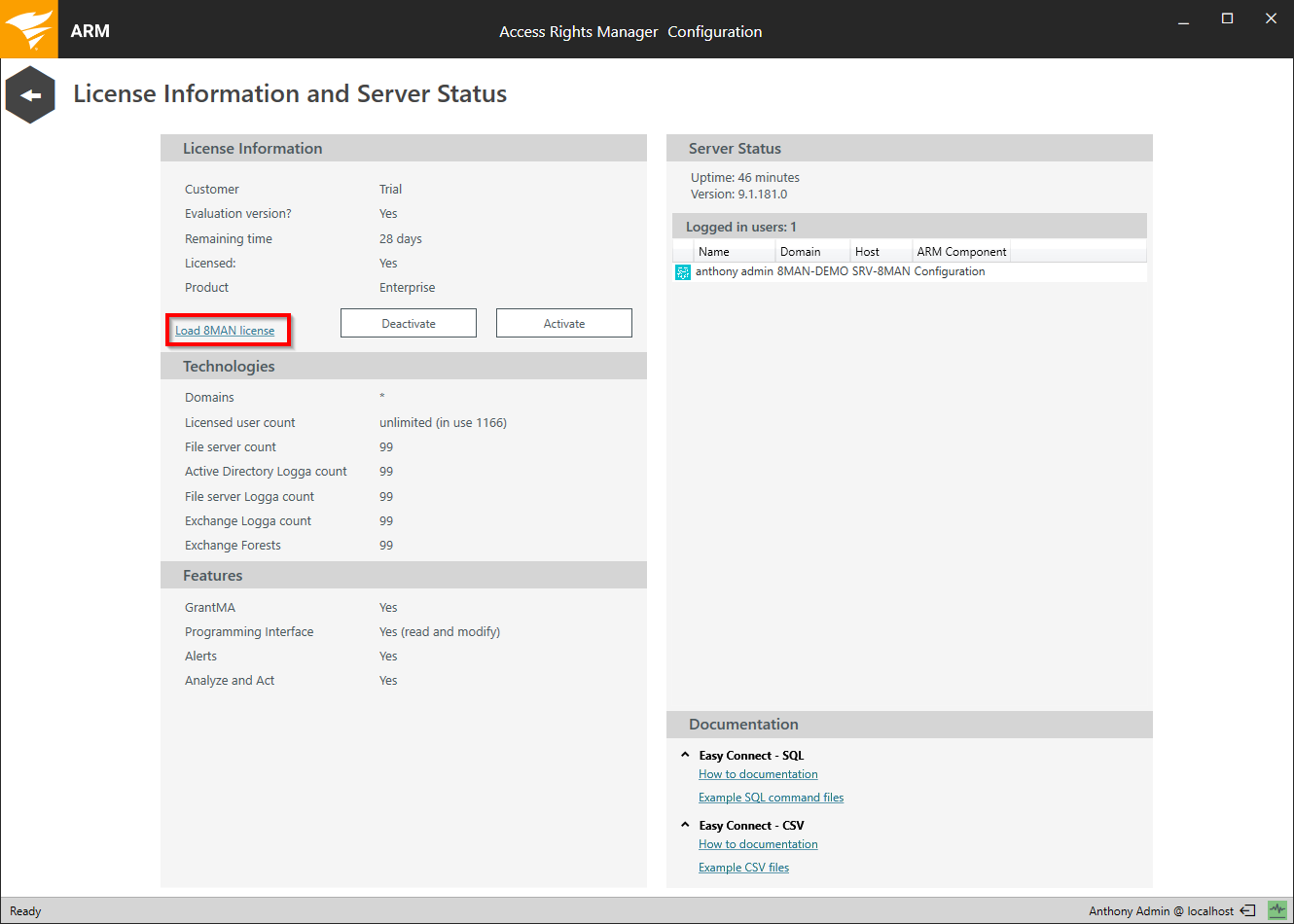 Click "Load 8MAN license".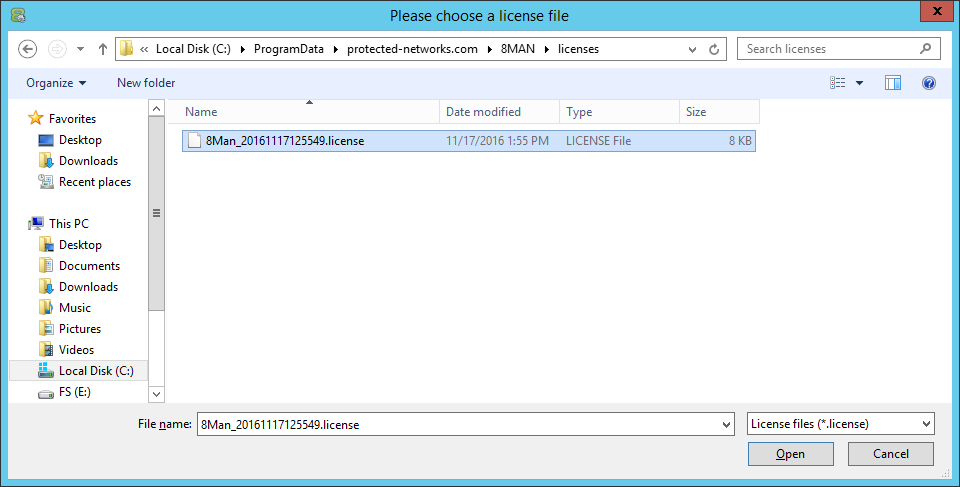 Screenshots property of © 2020 Microsoft.
Select the path where your license key is stored. 8MAN license files have the file extension ".license".
After clicking on open, the license key will be copied to
%ProgramData%\protected-networks.com\8MAN\licenses
All licensed features are activated immediately.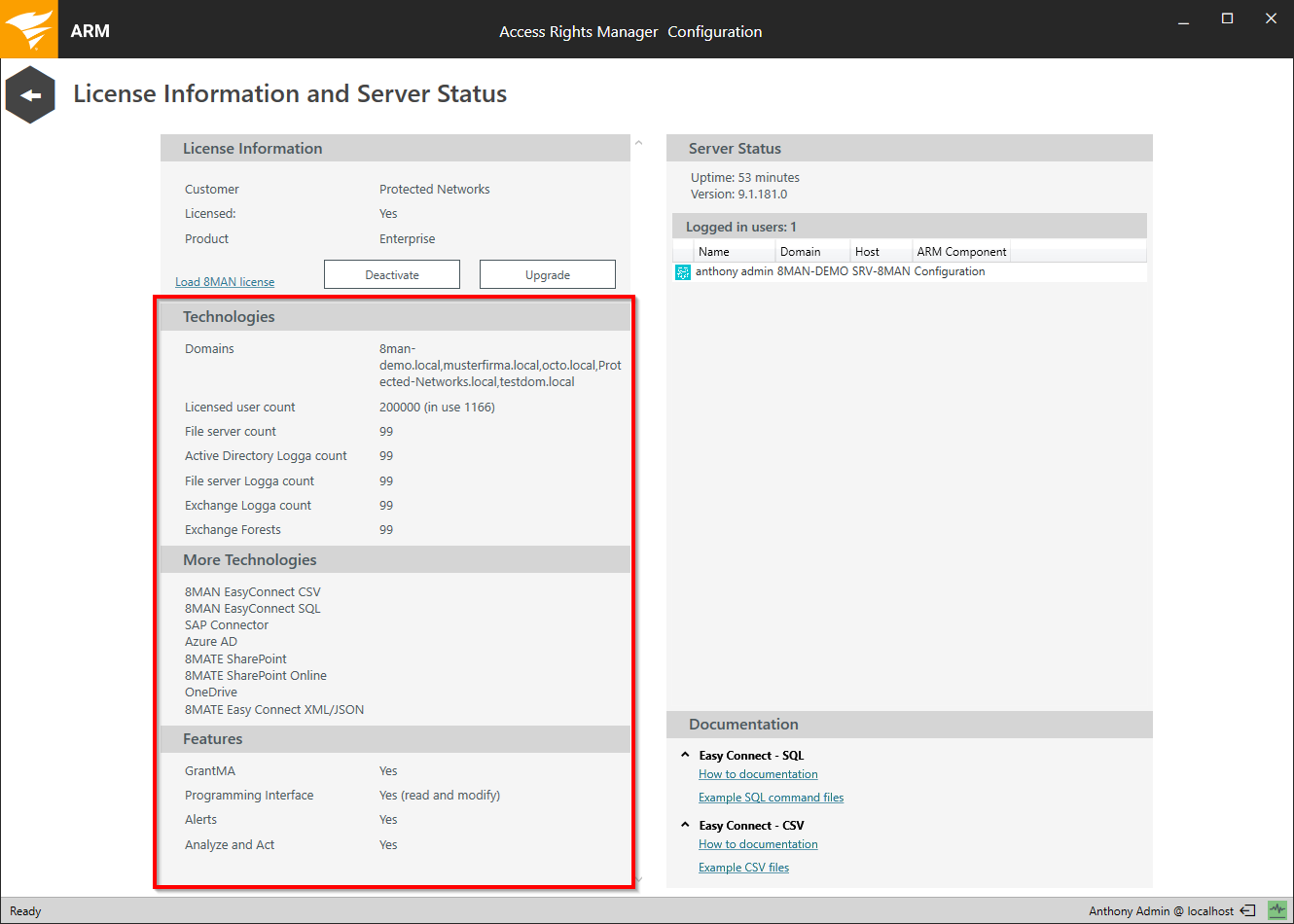 If the license file has been successfully loaded you will see detailed information on licensed features.
---