Create a mailbox in Exchange Online (assign an Microsoft 365 license)
Background / Value
With ARM you can create mailboxes in Exchange Online by assigning an Microsoft 365 license that includes Exchange Online.
Related features
Create a new user account in Azure Active Directory
Create a mailbox in Exchange on-premise
Step-by-step process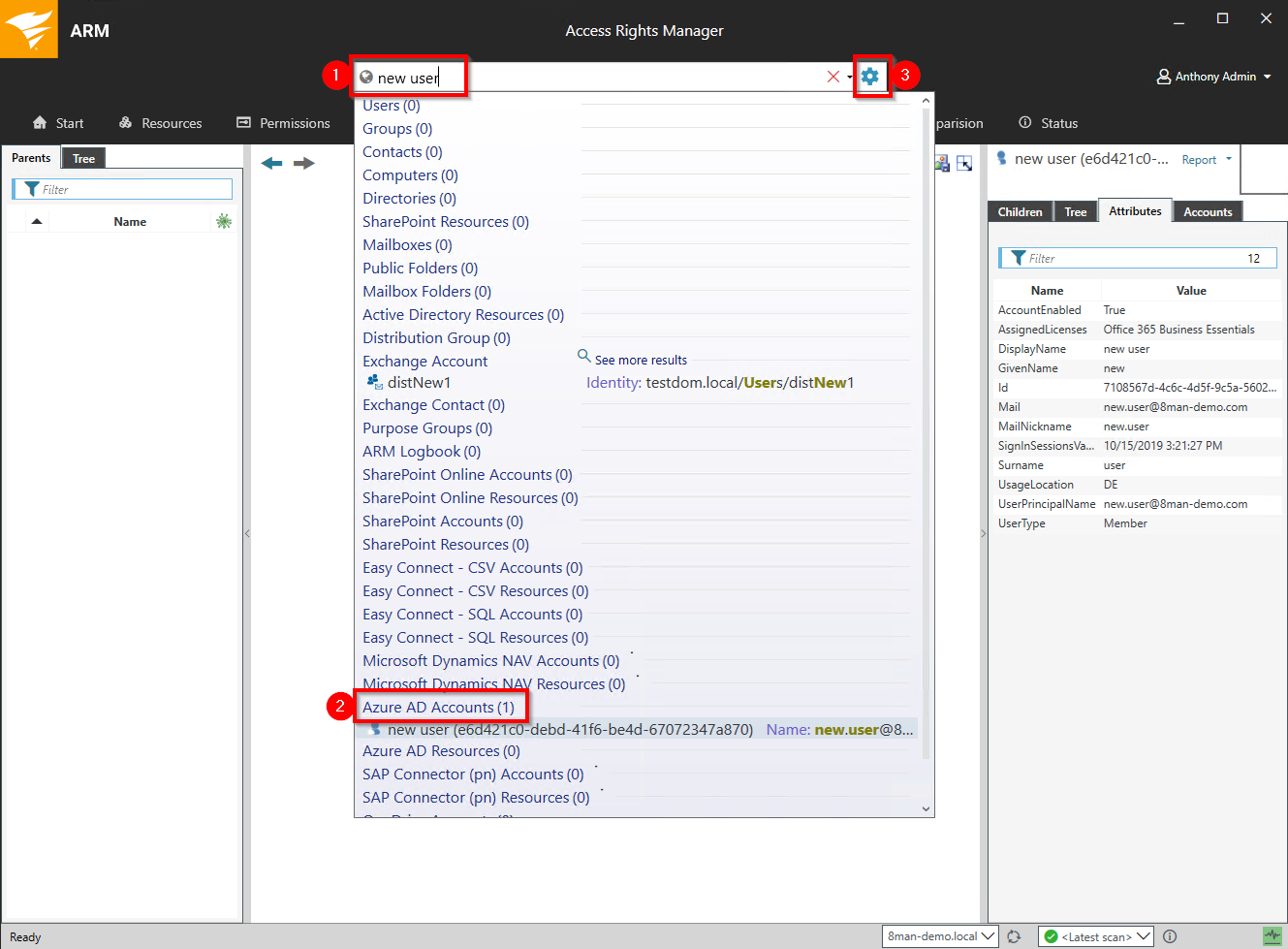 Use the search in Accounts view to find the desired user.
Find the desired user in the section Azure AD Accounts.
If needed, configure the search options to include Azure AD Accounts in the search results.
You need a configured and scanned Azure AD resource to perform this action. Please see
Azure AD scans
.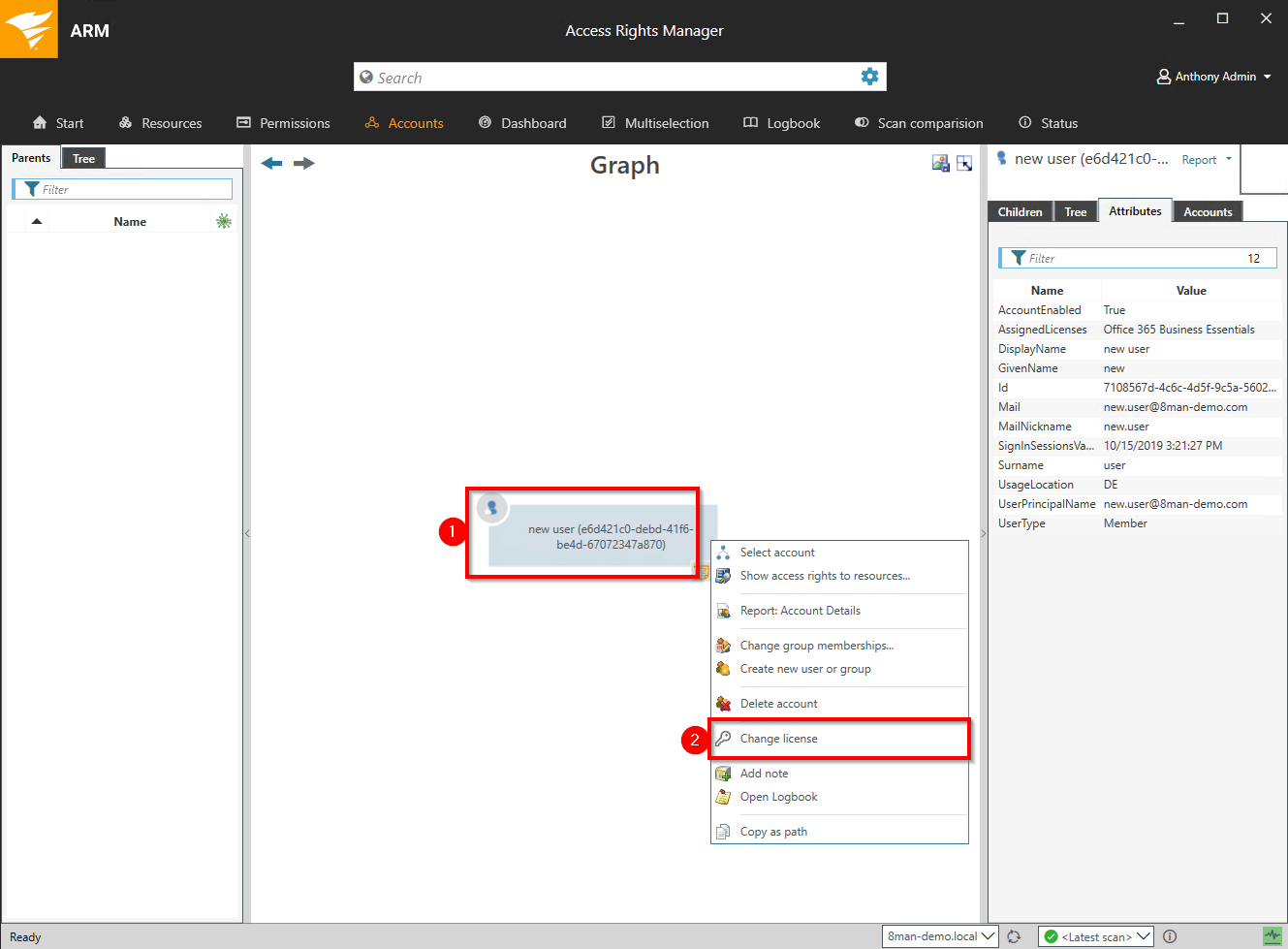 Right-click the desired user tile.
Select Change license.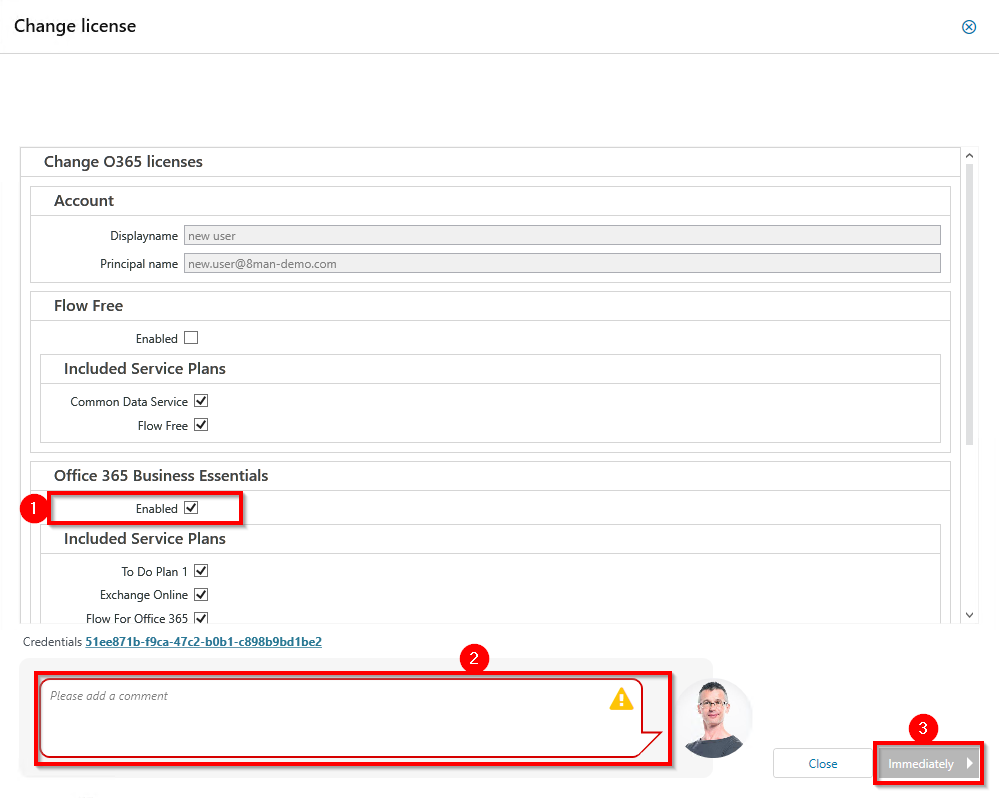 Activate a license that includes Exchange Online.
You must enter a comment.
Start the process.
---