Start and log in to the
Access Rights Manager

application

To start using Access Rights Manager, run the ARM application shortcut placed on the Desktop during installation or by navigating to Start > SolarWinds > Access Rights Manager.

After the ARM application loads, you will see the log in screen.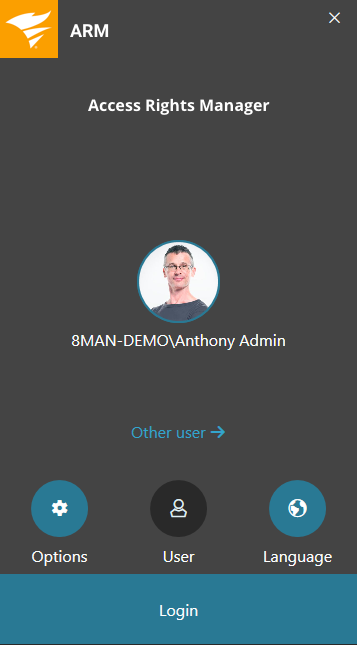 You must complete the Configuration Wizard before you can log in.
The first time you log in, you can only log in as the user that installed ARM. Later, you can create more ARM users.
By default, the ARM application will log into the local ARM Server you set up during installation. You can use the advanced options to log in to a different ARM Server, change the server port, or change the language.
When ready, click Login.
---