Manage Microsoft Teams channels
Background/Value
Microsoft Teams is used by more and more companies for collaboration and communication. The familiar scope of ARM is also available to Microsoft Teams for analysis as well as for managing channel memberships and properties.
Please note that until now with ARM only general channels can be managed.
Related features
Configure Teams scans (add teams resources to ARM)
Create a channel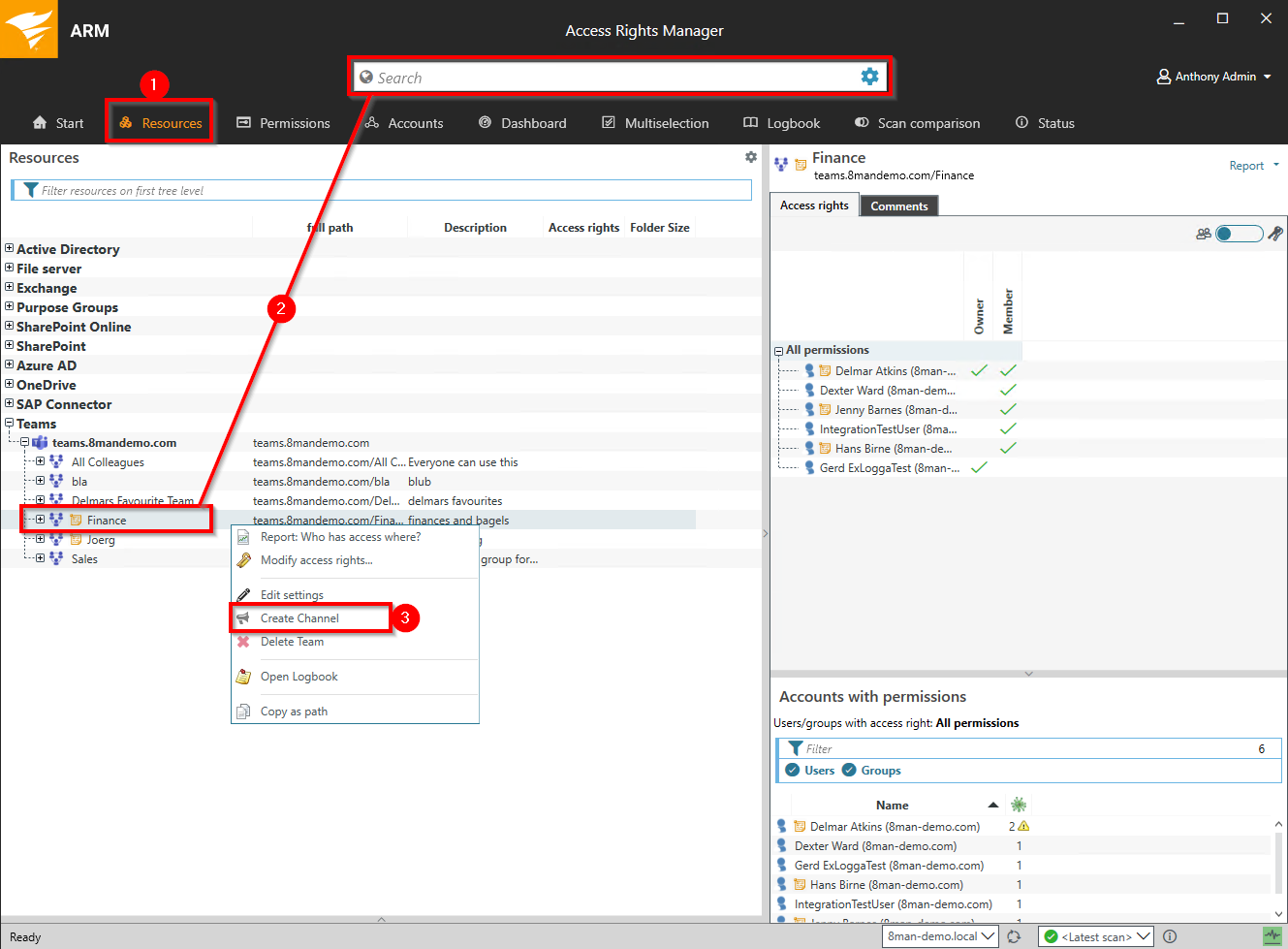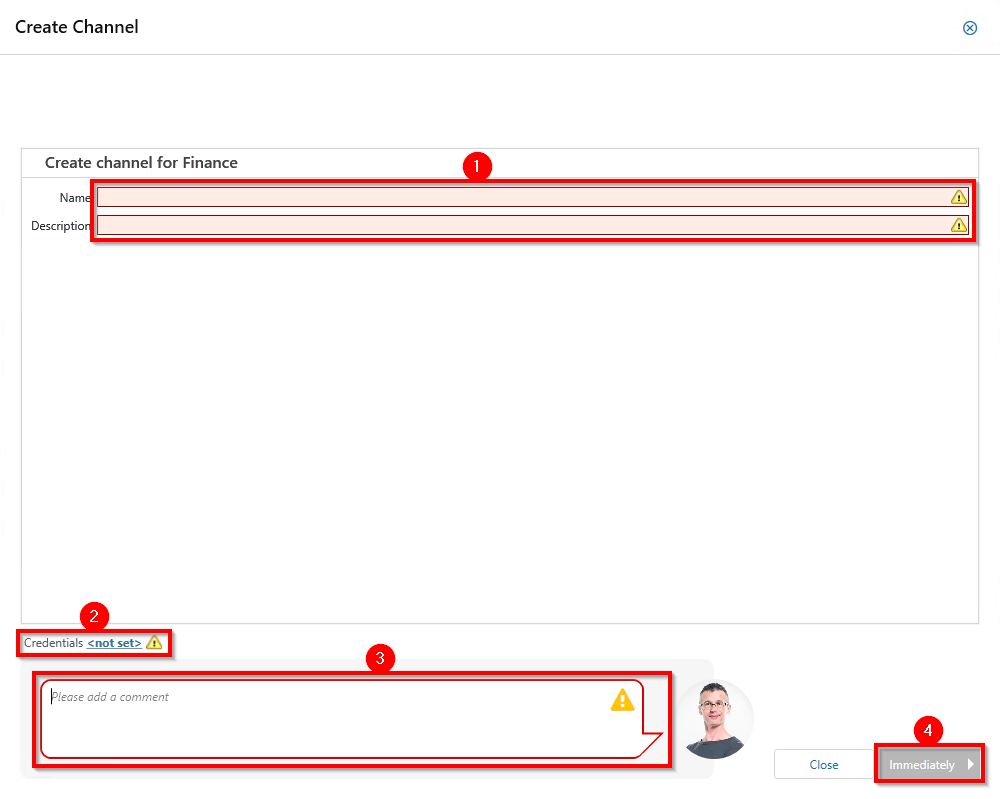 Manage channel memberships
Please note, that ARM until now is only able to manage general channels. General channels always have the same members as the team. Please see Manage team memberships.
Delete a channel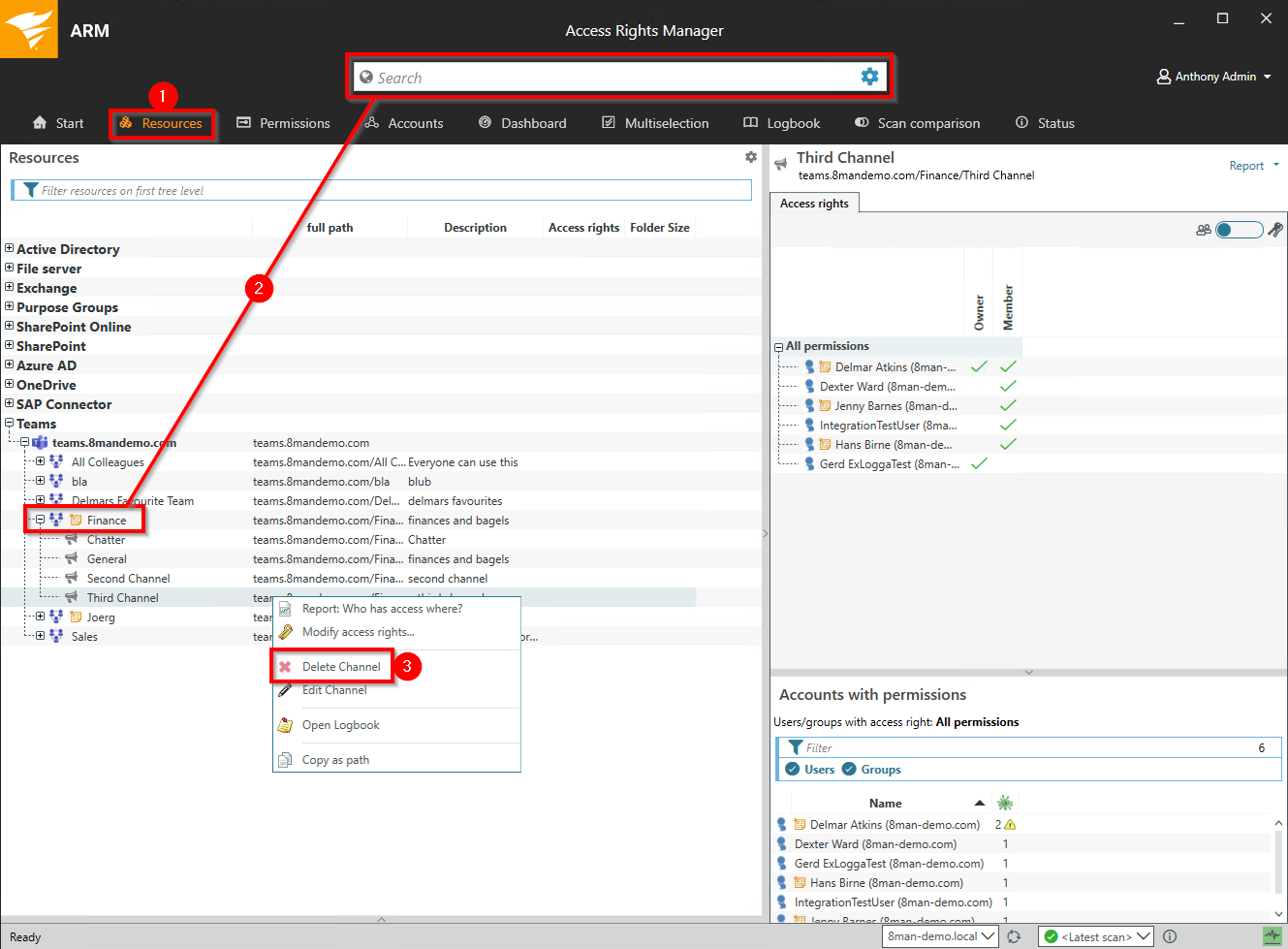 ---