Grant and remove file server access rights
Background / Value
Access rights should be easy to assign and revoke. So Data Owners and Managers can also do this quickly and easily for the employees in their department. No special knowledge of Active Directory and / or file servers is needed.
Simply decide what type of access rights you would like to assign: modify or read.
In order to maintain data integrity we recommend assigning modify permissions only to carefully selected employees.
Step-by-step process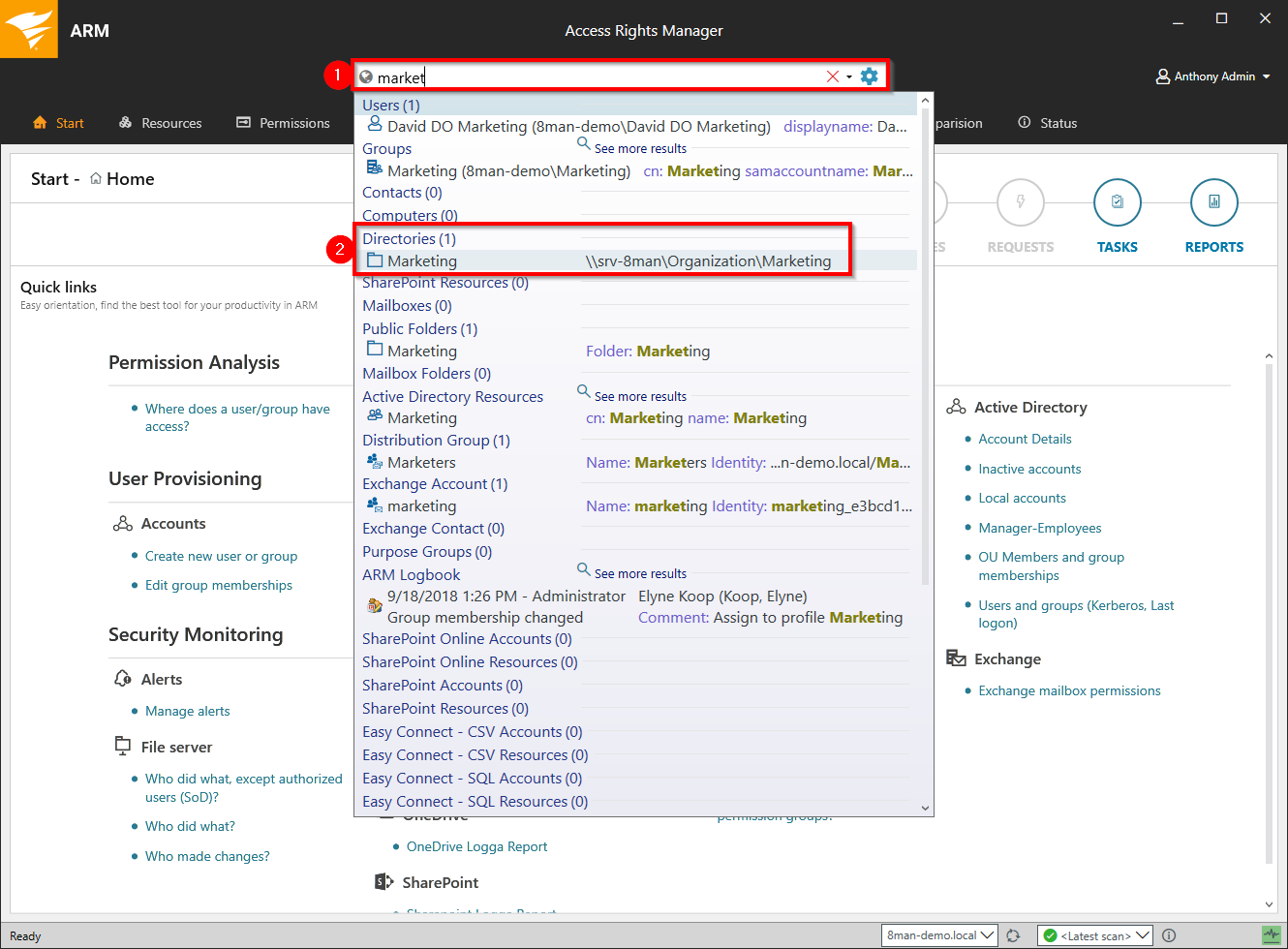 Use the search field to find the desired directory.
Click on the search result in the directories section.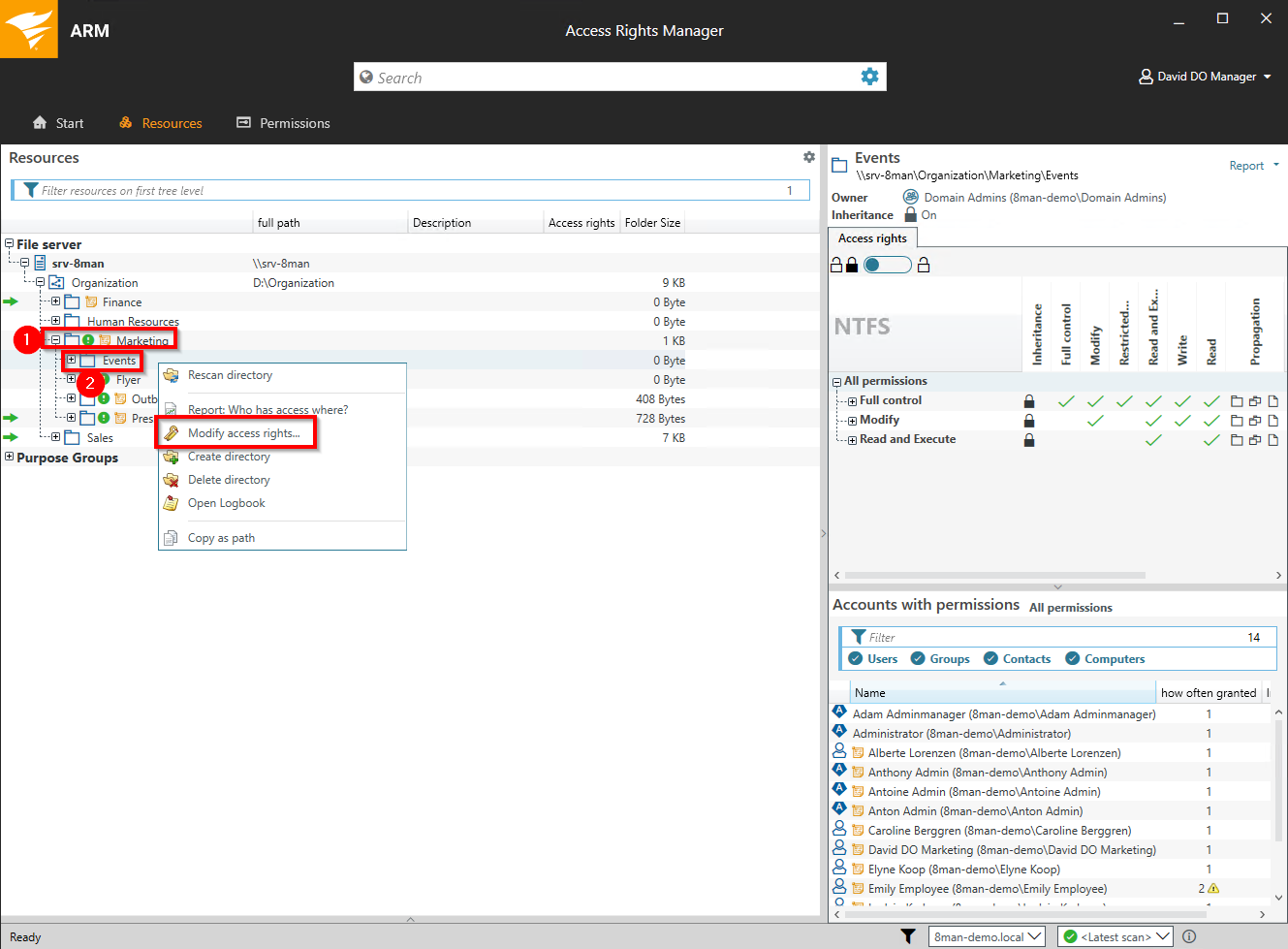 ARM

switches to the "Resources" view with the desired directory in focus.
Select a sub-directory if desired by right-clicking on it.
Select "Modify access rights...".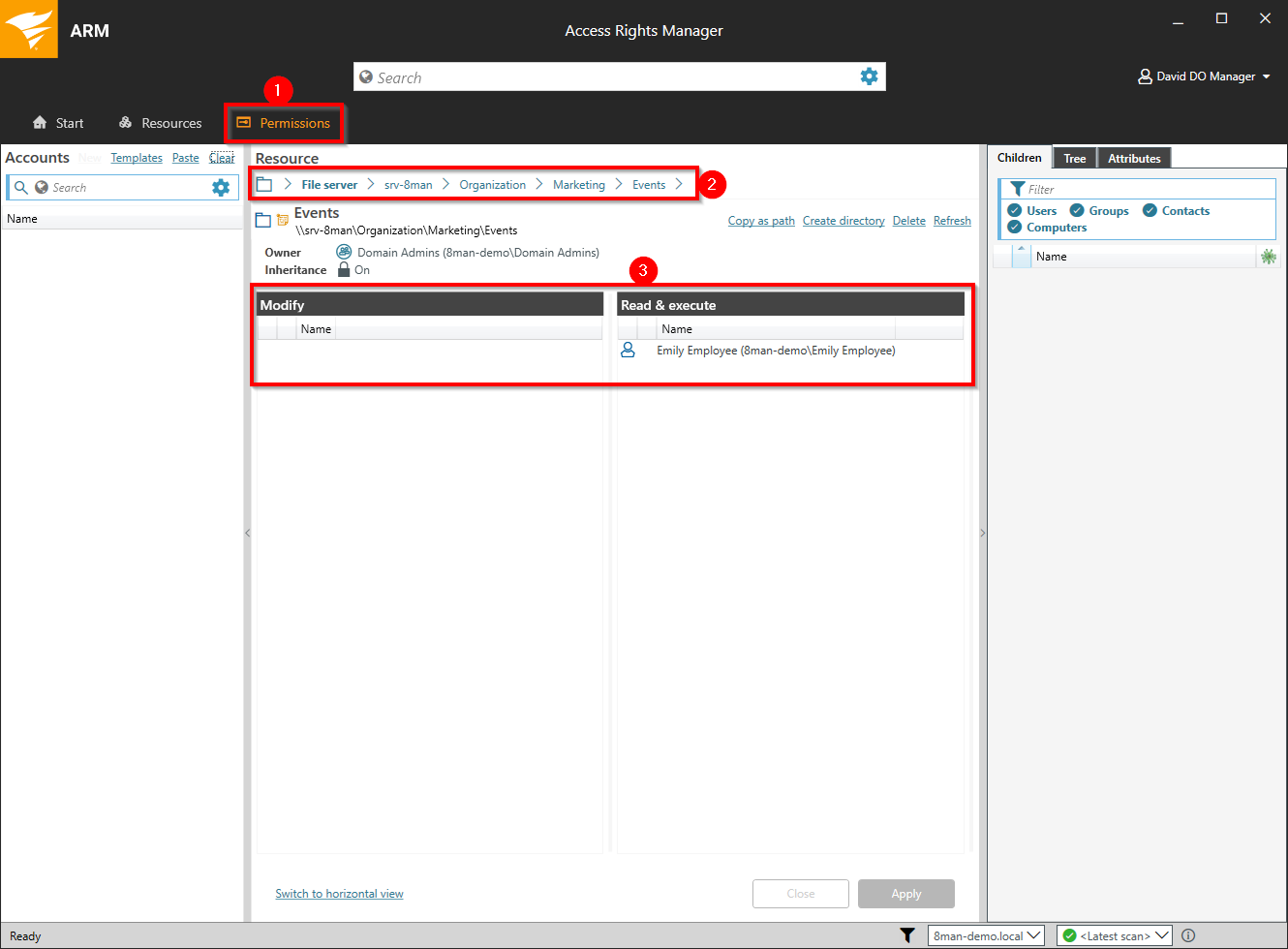 ARM

switches to the "Permissions" view.

ARM

shows you the directory that you are working on. You can change this directory.

ARM

shows you all existing access rights in the categories "Modify" and "Read & execute".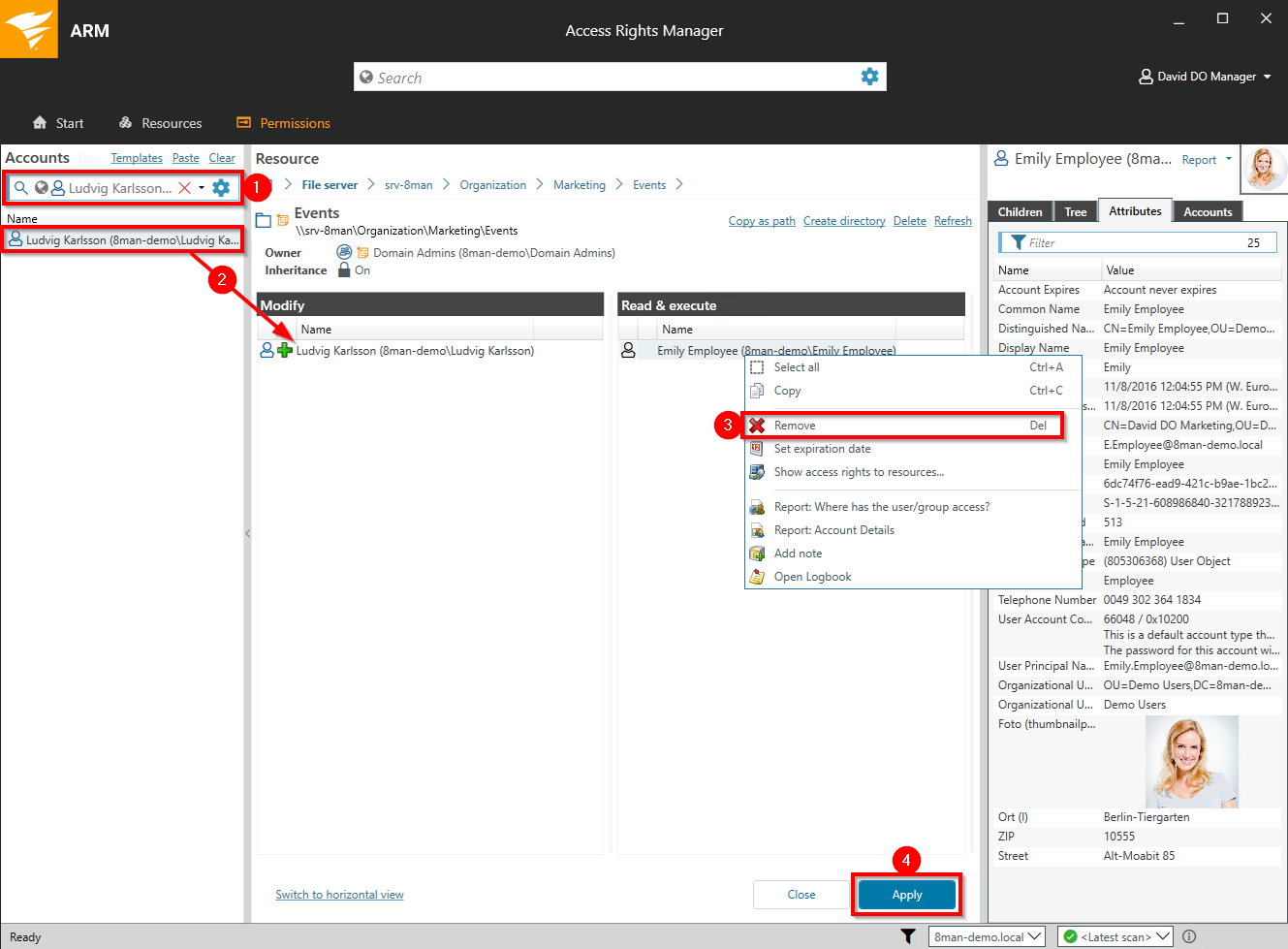 Use the search field to find the desired user or group.
Use drag & drop to move the users into a column and assign corresponding access rights.
Right-click on a user and select "Remove" from the context menu to revoke access.
Click Apply.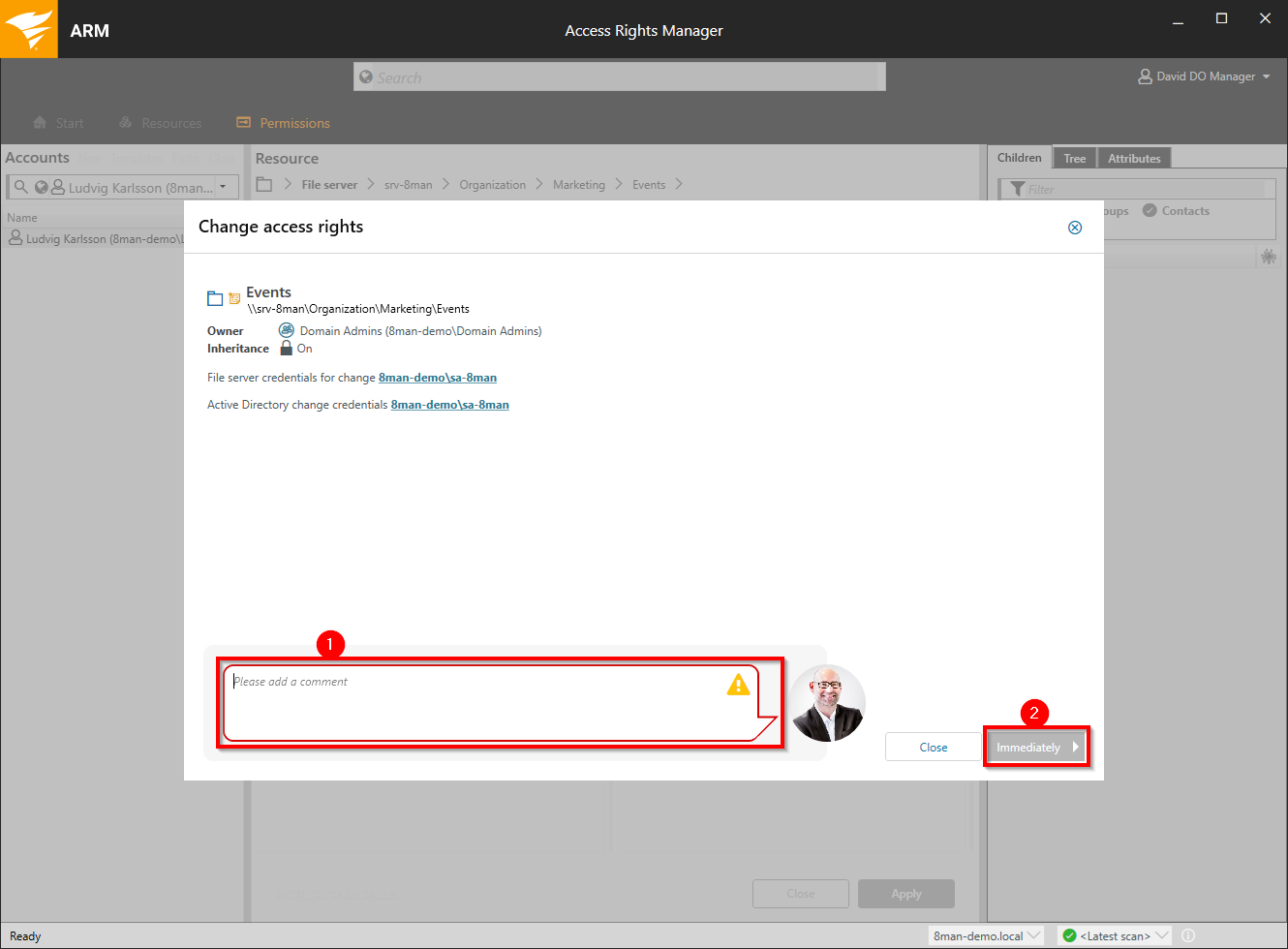 You must enter a comment.
Start the execution.
---