Assign licenses to AD objects
This chapter is only relevant to the SolarWinds licensing mechanism, not for the legacy 8MAN licensing.
Use the assignment of licenses in case you have more active users in your domains than in your license scope.
If you have a license coverage for all users in your domains, you do not need to make an assignment.
In the ARM configuration application click "License".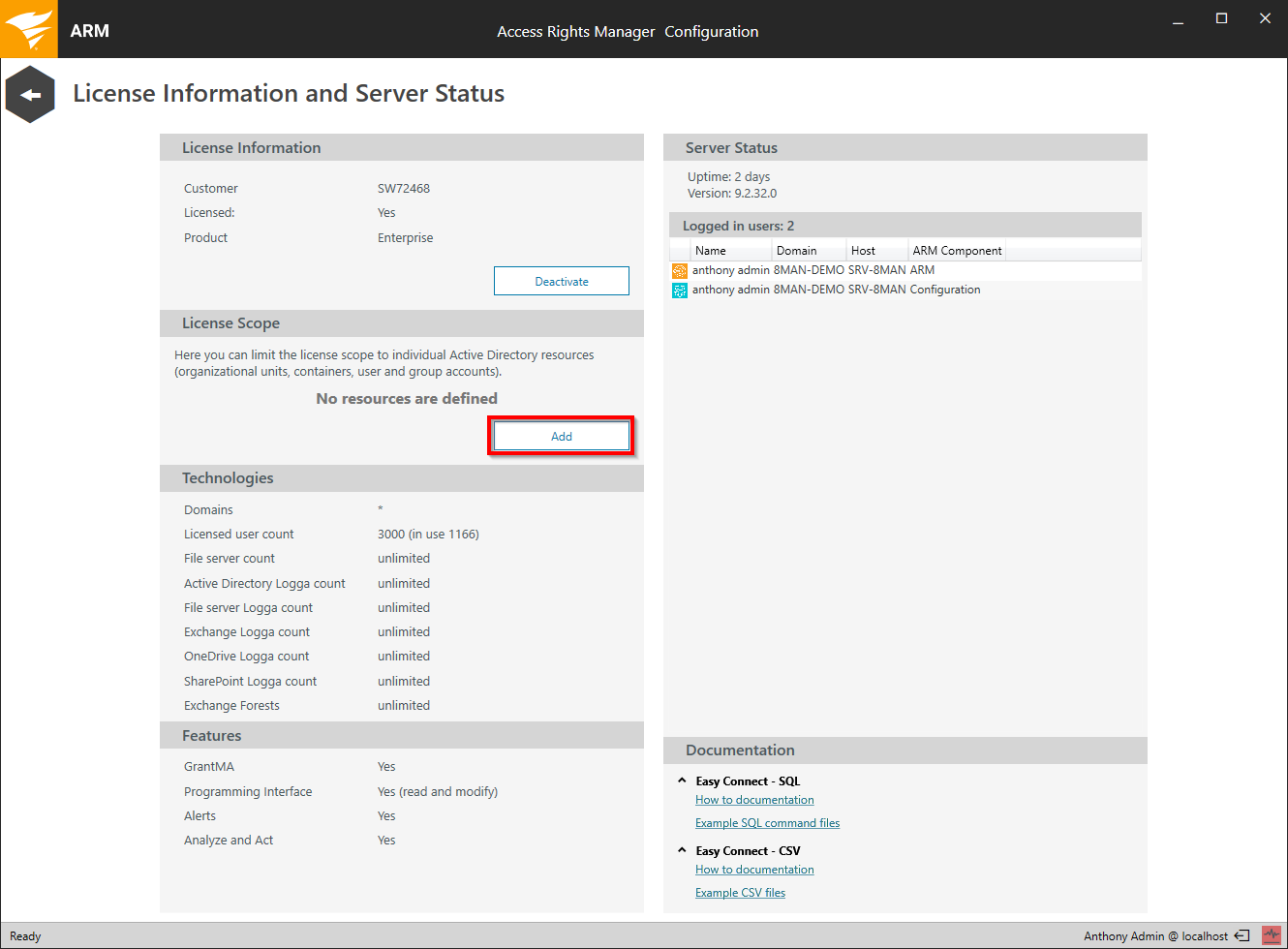 Under License Scope click Add.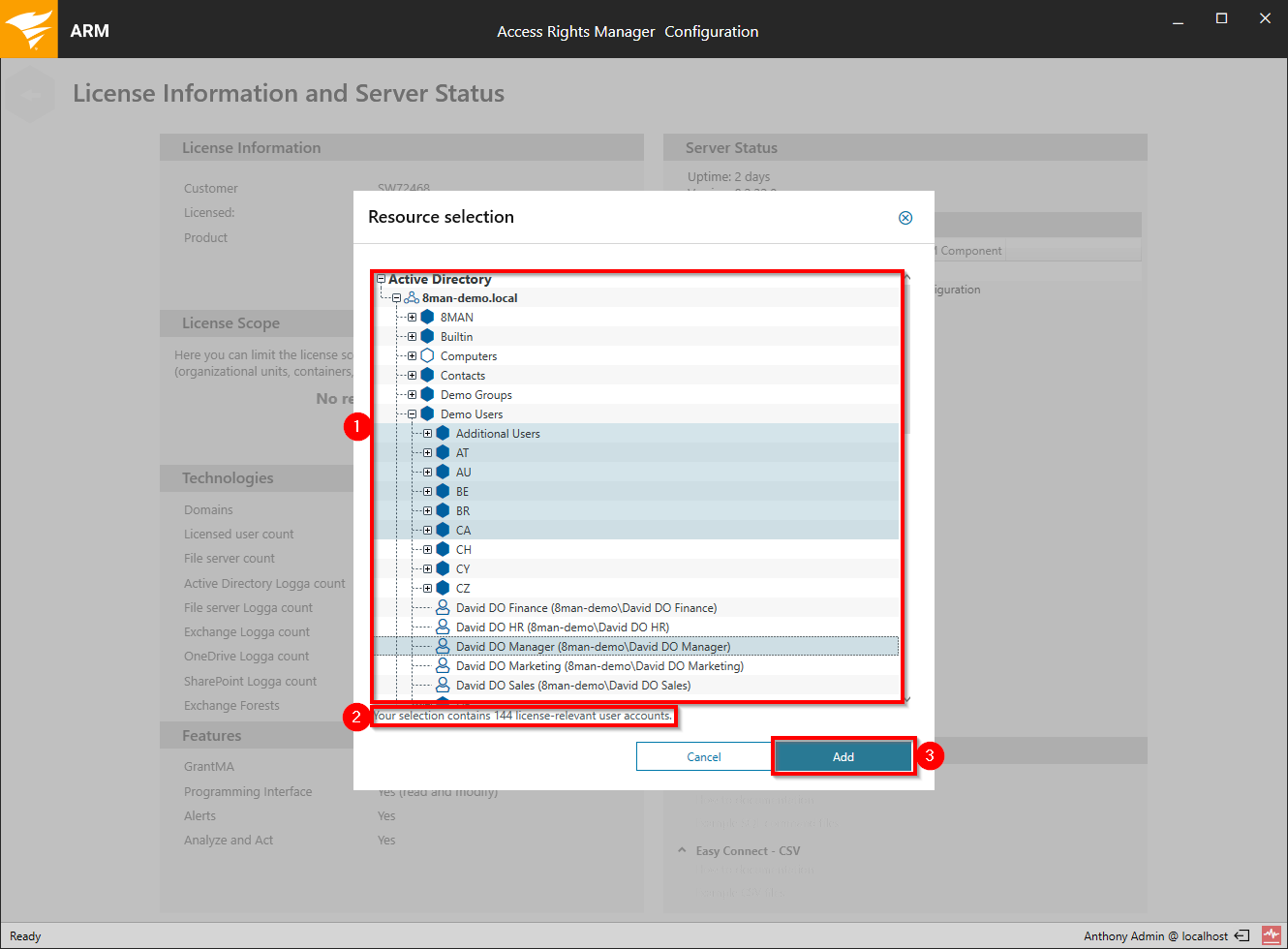 Select domains, OUs or users. You can use multi-select.

ARM

shows you how many license-relevant users are selected.
Click Add.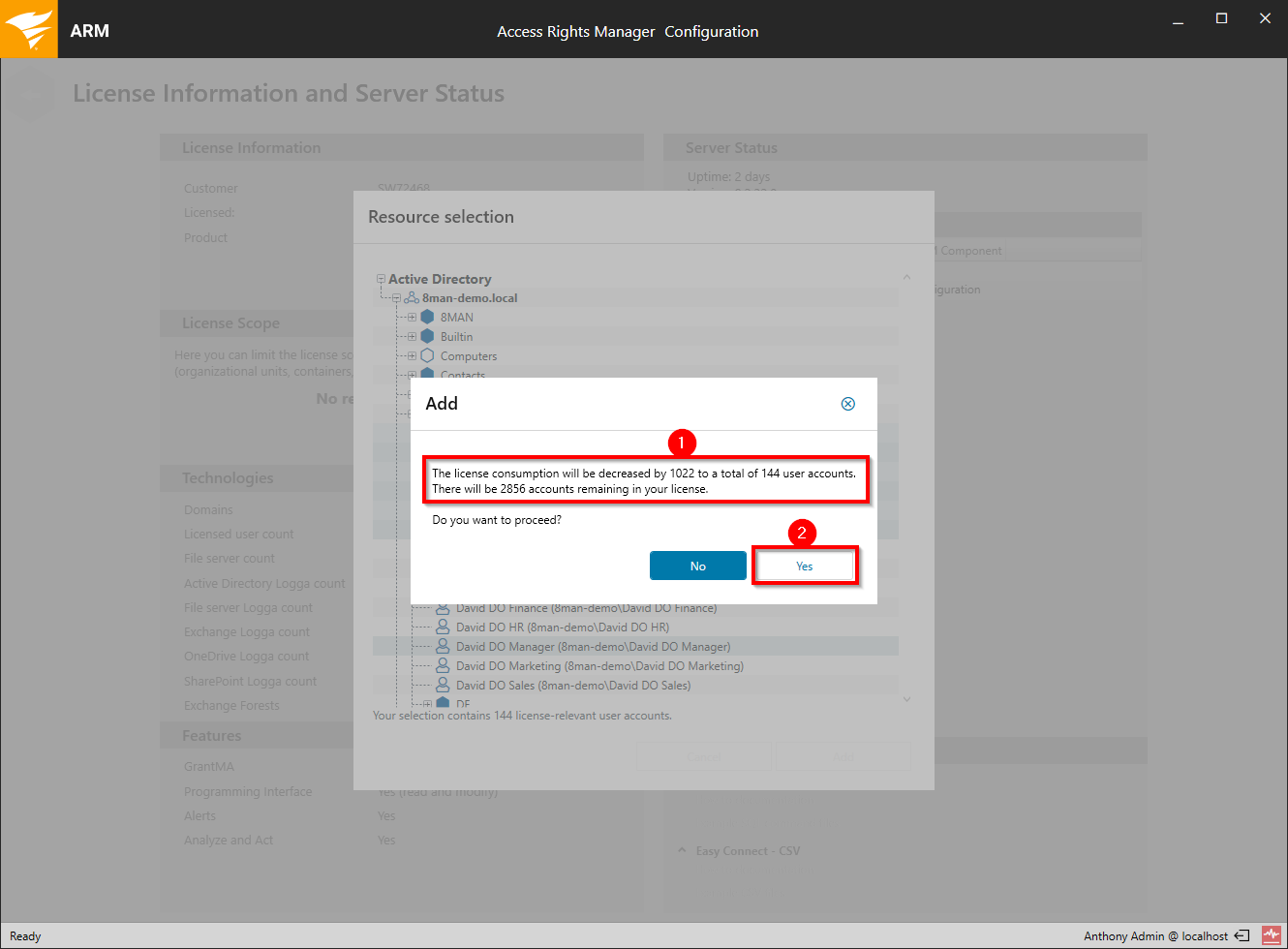 ARM

shows you how many licenses will be assigned and how many will remain.
Click Yes to proceed.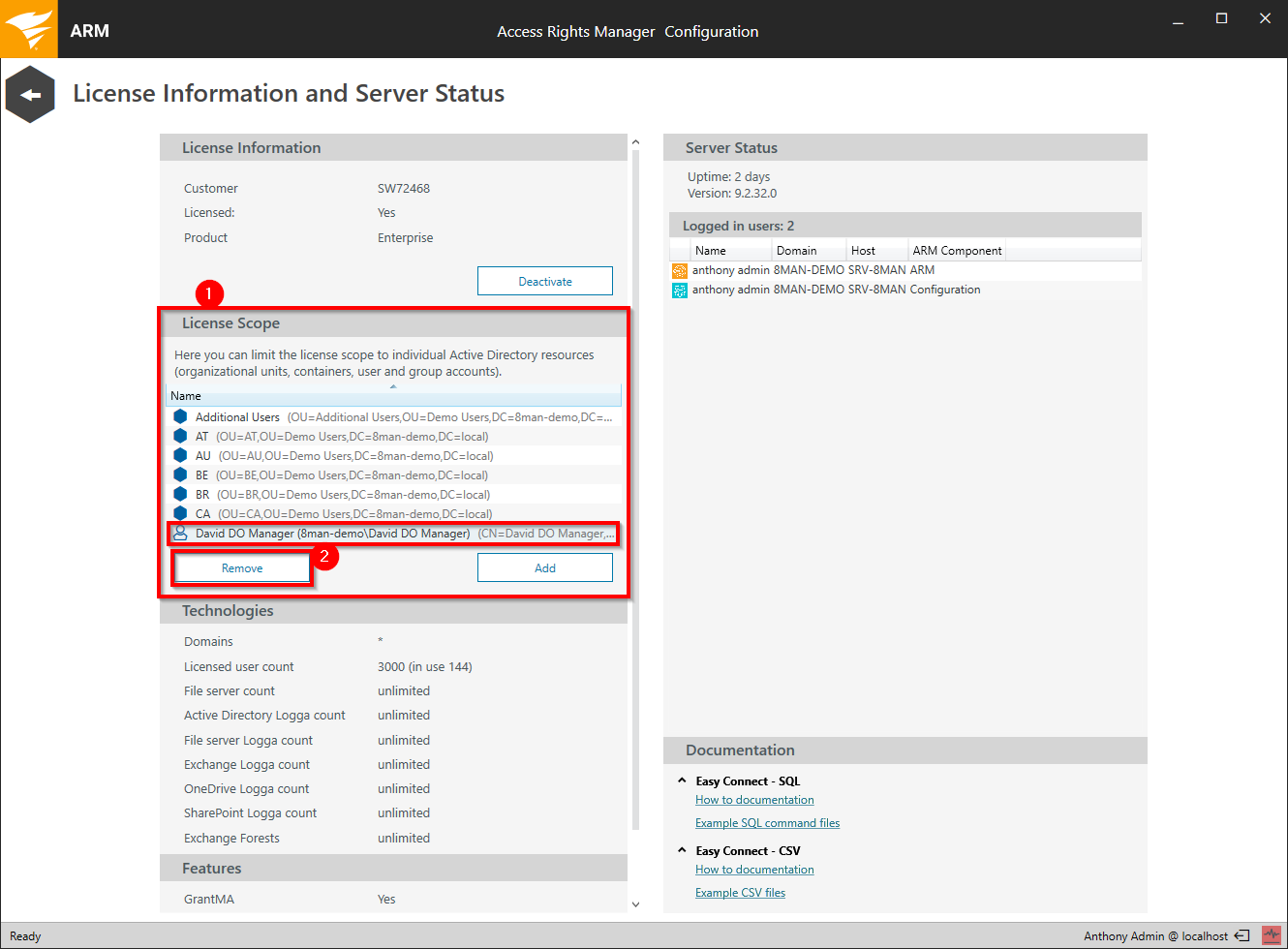 ARM

shows you your currently assigned AD objects.
Select an object and click Remove to remove an assignment.
---