Configure resources and monitoring
ARM scans access rights structures from different resource systems in configurable intervals. The scan results are stored in an SQL data base. Users can access these results quickly via the ARM GUI, as they are already located in the date base.
Events that occur in between scans are captured by the Logga (monitoring) features.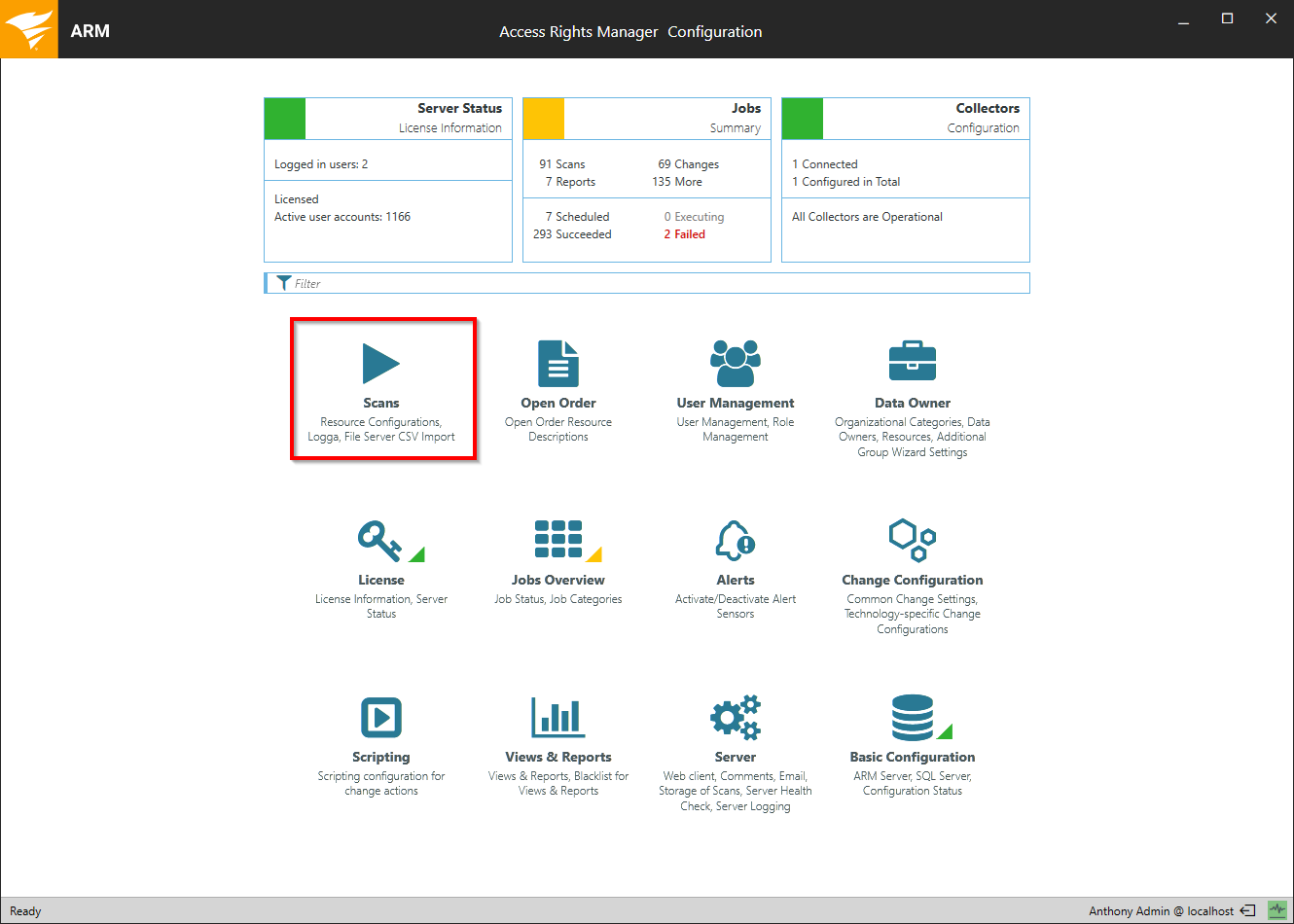 Click Scans to configure resources and monitoring (Logga) settings.
---