Log in to the console
After you complete the Configuration Wizard, the Web Help Desk Administrator Console is displayed on your screen. If you logged out, open a web browser and navigate to http://hostnameOrIPAddress:port where:
hostnameOrIPAddress is the hostname or IP address of the server where

Web Help Desk

 is installed.
port is the

Web Help Desk

 Administrator Console port defined for the website. You can configure this port during the installation. The secure default port is 8443.
In the login screen, you will see the following: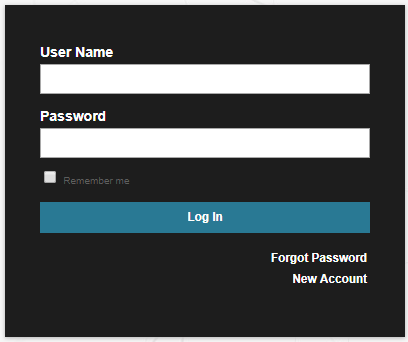 To get started, log in using the username and password you created for the admin account. Later, you can update the Admin account password and create other users and groups, with their own views and permissions.
If you log in and receive a duplicate user name error, see this KB article.
If you log in connected to a MySQL database and receive a database error, see this KB article.
Add a message to the login screen
You can add a message to the login screen that provides additional information to your organization about the login requirements, or any additional info your organization needs to use the application.
Log in to

Web Help Desk

as an administrator.
Click Setup > General > Authentication.

In the Authentication Settings page, select the Show Login Message checkbox.

In the Login Message text field, enter a message.

See Customize tickets, notes, instructions, and emails with BBCode for details about formatting your login message text.

Click Save.
---