Setup
To utilize SolarWinds Service Desk (SWSD) to maintain a single area of your organization, simply login.
Enter your account email (which is your login ID) and password.

After accessing the SWSD as an administrator, use the navigation pane on the left. Scroll down to the cog at the bottom and select Setup.
Welcome
Welcome to your SWSD Setup Home landing page.  You can navigate by using the pane on the left or by clicking a tile on the right.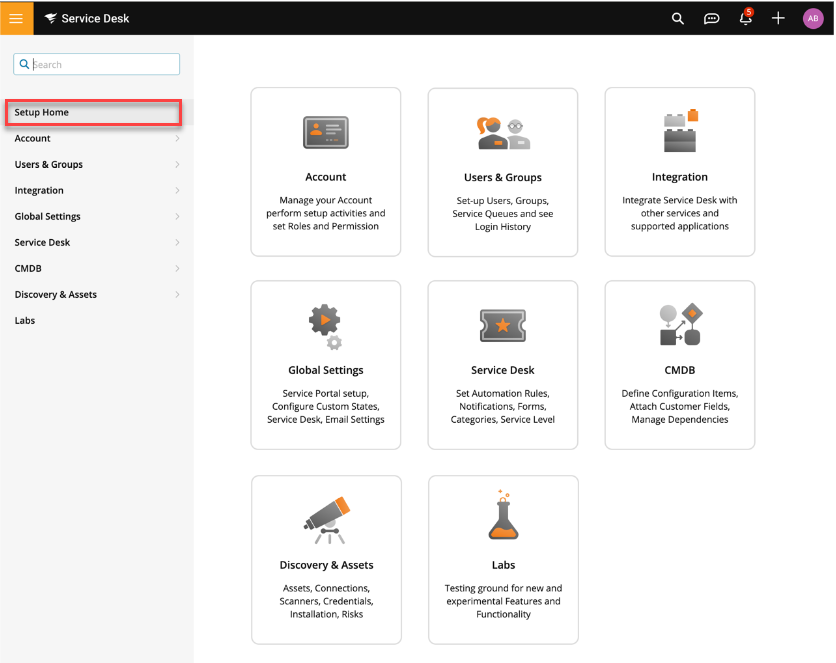 For information about managing multiple accounts, such as separate accounts for HR and Finance, see Manage multiple accounts.
Related topics
---