Introduction to
SolarWinds

SAM

SolarWinds SAM gives you the tools to monitor your servers and applications through a single web console. It provides custom collections of templates, application monitors, and alerts to intelligently monitor application status and issues. Monitor over 200 application types including application servers, authentication servers, database servers, and more.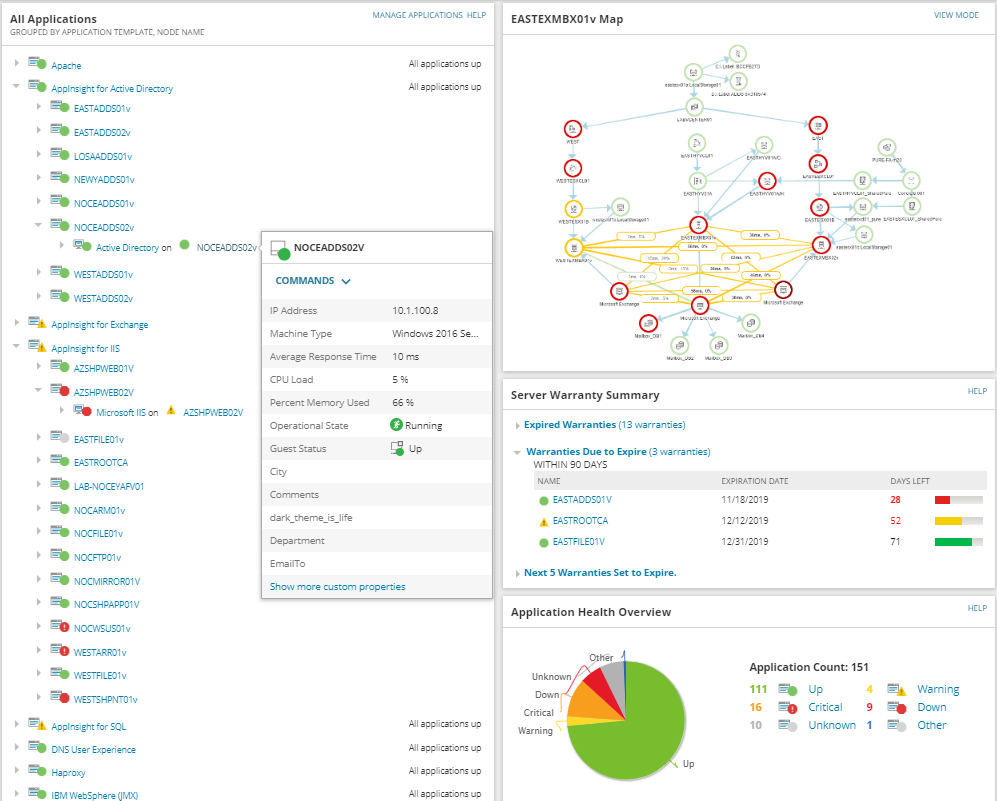 With SAM, you can monitor public, private, or hybrid environments in a variety of ways, including:
SAM is part of the SolarWinds Orion Platform, making it easy to add other Orion modules for network monitoring, virtualization monitoring, storage monitoring, and more. To expand SAM's monitoring capabilities, you can integrate it with other Orion Platform products in many ways.
Did you know that when SAM alerts you about an application failure, you can use SolarWinds IPAM to quickly determine if a broken or missing DNS record is at fault? You can then use SAM to troubleshoot the service further.
Ready to get started with SAM?
Click here to download a free trial. After installing SAM, see the SAM Getting Started Guide. If you're already using SAM, you can add other products easily from the My Orion Deployment page in the Orion Web Console.
---