Use the Transactions Summary view in WPM
This view displays information about your WPM transactions, and can be used to drill down into details about individual transactions, transaction steps and locations. If you require more detail about any transaction, step, or location, click the item name within any widget to open the appropriate details view.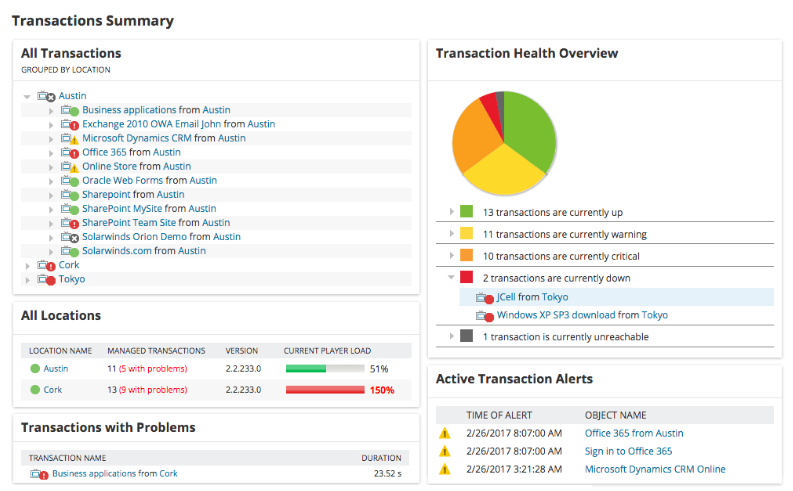 This view also includes a Download Recorder link. For details, see Deploy Web Transaction Recorders to remote systems.
To learn about different WPM widgets you can use in this view, see WPM online help.
See the Orion Platform Administrator Guide to learn about customizing dashboards, views, and widgets to show the data you want in the way most useful to you.
---