Use the Step Details view in WPM
This view displays information about a selected transaction step. You can customize this view by adding or removing widgets, adding or removing columns in which widgets are displayed, changing the title of the view or any of the widgets on it, adding navigation tabs, and adding view limitations.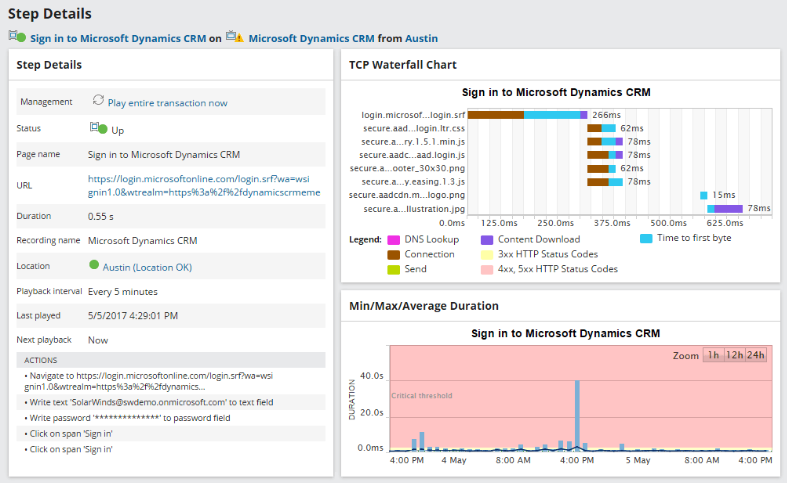 To learn about different WPM widgets you can use in this view, see WPM online help.
See the Orion Platform Administrator Guide to learn about customizing dashboards, views, and widgets to show the data you want in the way most useful to you.
---