Serv-U FTP Voyager JV (MFT only)
SolarWinds FTP Voyager JV is a fully functional FTP Client which can be loaded on-demand for MFT edition Serv-U servers.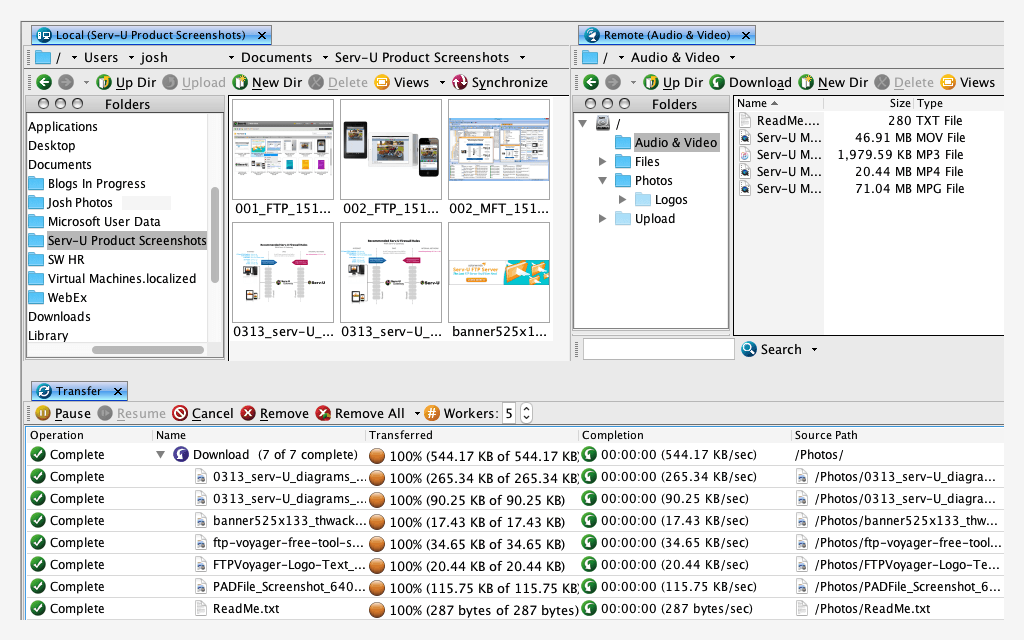 Some important features of FTP Voyager JV include:
No installation required - FTP Voyager JV only requires the Java Runtime Environment.
Operates using the HTTP protocol for easy firewall configuration.
Supports SSL encrypted communications using HTTPS.
Thumbnail view of remote images that minimizes bandwidth usage.
Maintains timestamps of transferred files.
Easy drag and drop file transfers between local and remote panes.
Multiple concurrent transfers for fast delivery of files.
Customizable appearance, giving users a sense of familiarity between applications.
Easily manage transfers through a Transfer Queue.
You can specify FTP Voyager JV to be the default FTP client displayed when users log into your file server.
To access FTP Voyager JV from the Serv-U console, click on the icon in the upper right corner and select FTP Voyager JV.

---