Creating A New Change Request
After a Change Catalog Item (CCI) is in an Approved state, you can:
Select the Add icon from the Change index page
From the CCI Index page:

Select the CCI name to add a New Change Request.
Hover in the Actions section of the relevant CCI row and click Request.
Remember, when a CCI was created, the creator determined which fields would be editable moving forward. Therefore, any field where editing was not enabled will be constant. For more information, see Change Catalog Items.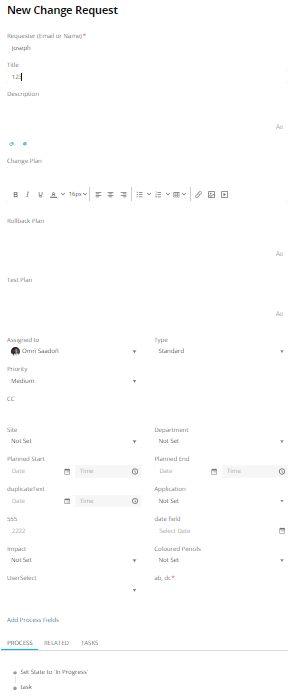 The requester provides:
Attachments: Attach relevant ITSM objects, such as CI, Incident, Problem, etc.)
Assignment: Assign to individual or group
Type: None, Standard, Normal, or Emergency
Priority: None, Low, Medium, High, or Critical
Tasks/Approvers/etc : Outline all tasks, approvers, etc. from the Process tab and makes changes as necessary.
Planned Start and End dates: Manage conflicts with an existing scheduled Change (you will be notified immediately). See Change Calendar for more information.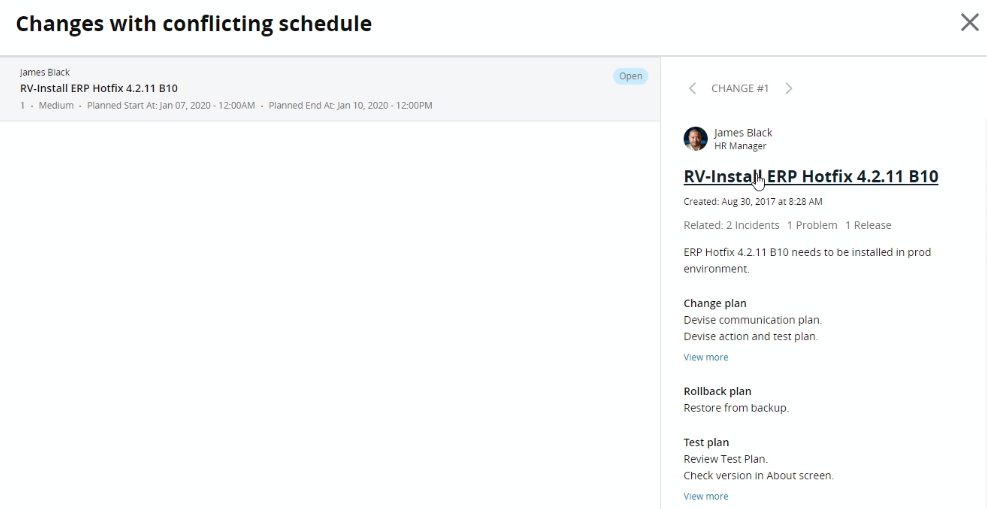 As you can see from the example above, there is an additional change scheduled for the same time. If you know the technology does not overlap and processing both changes simultaneously would not have an negative , you can proceed.
After you enter all the necessary information, click Request at the bottom of the screen to submit your request.
---