CMDB Visual Map
To increase visibility of your IT infrastructure, the SolarWinds Service Desk Enterprise plan includes a CMDB Visual Map. A clear visualization provides you with a greater understanding of the how relationships between Configuration Items (CIs) can impacts dependent CIs.
Open the Visual Map
Navigate to Service Desk > CMDB. A list of all configuration items displays.

From the NAME column, click the name of a configuration item. If you are on an Enterprise plan, notice the Open Visual Map button on the top right.

Click Open Visual Map.
CI Attributes in the Visual Map
The map displays the following attributes:
All dependent CIs are displayed in a horizontal tree format.
The root CI is reflected on the left with all dependencies branching to the right.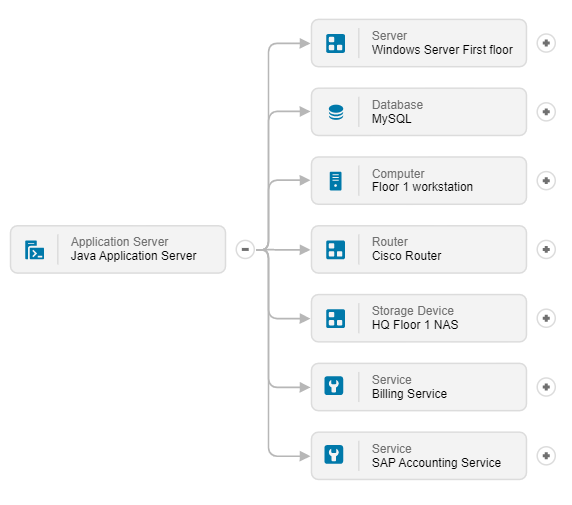 You can hover over a branch to display the dependency type.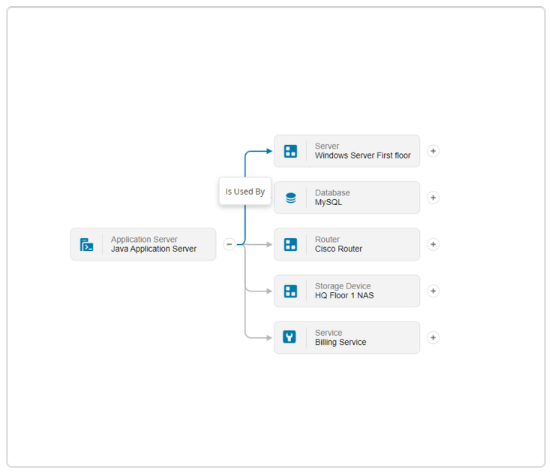 You can drill down from the map to existing CIs, where you can filter out any CIs and dependencies you do not need.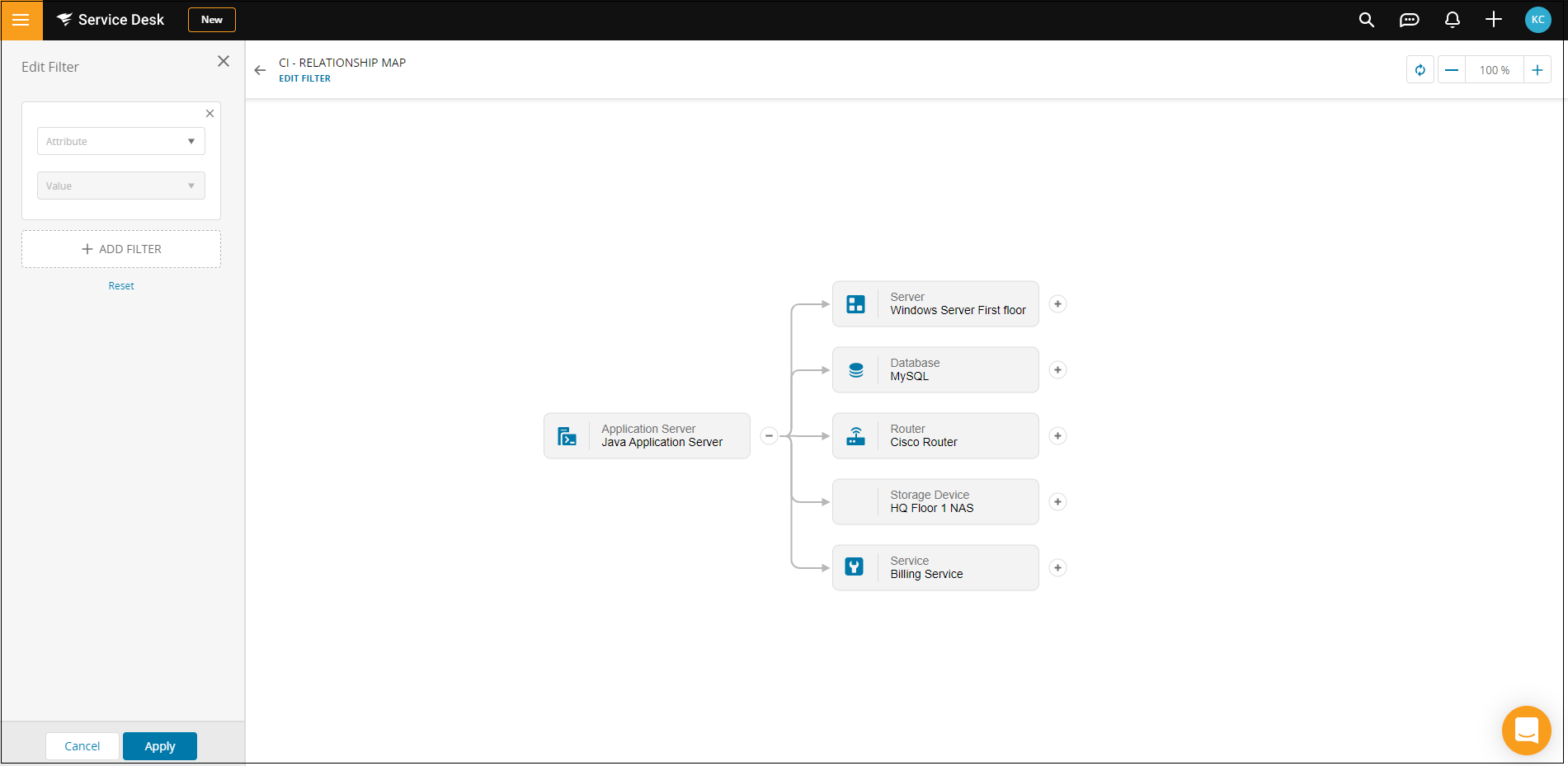 Filter by CI type
You can click on a CI to drill down to a specific CI type, where the right pane is revealed.
If you wish to view the full CI page with additional information (such as related records) click the CI name.
Filter by Dependency
Related Topics
---