Log Access
Restricting User Access to Log Data
When adding or editing a new non-administrator user, you also have the option to restrict these individuals to a subset of your logs by choosing one or more Source Groups in the "Restricted to Source Groups" field. Only Enterprise tier customers have access to this capability. Please note that restricting user access to Log Data doesn't apply when accessing data via our API.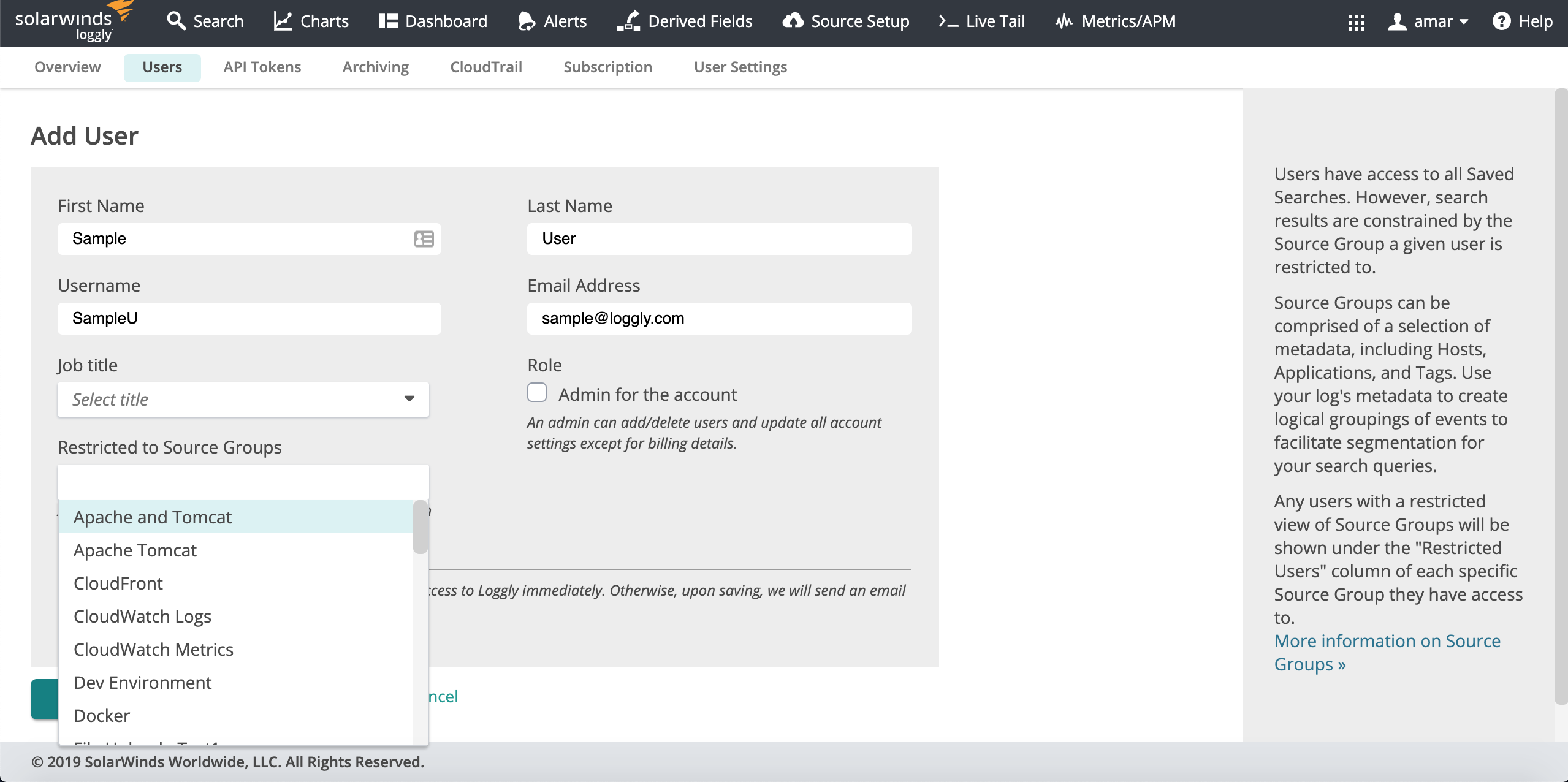 You cannot restrict access for an administrator. Loggly will clear out any Source Group restrictions in source group if you check the "Admin for the account" box.
The next time this user logs in, they will only see the list of sources to which they have access in the Sources drop-down in the search interface. They either individually select each source group or select "All My Sources" to see a combined view of all logs to which they have access.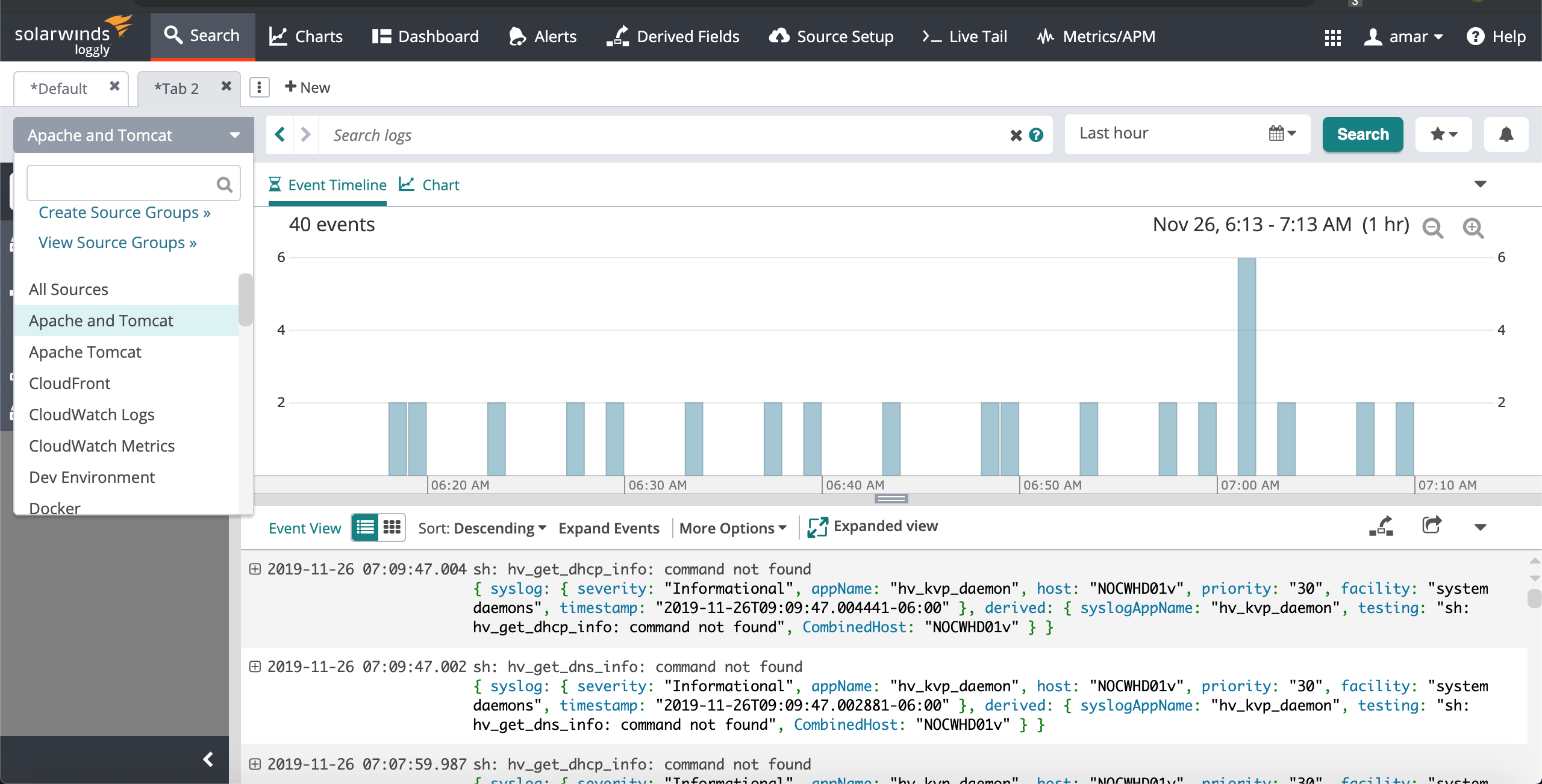 Administrators and users have visibility into any access restrictions from both the Users page and the Source Groups Page.
Users who have been restricted access to source groups will NOT be able to view the Source Groups page.
When the APM Integrated Experience is enabled, Loggly shares a common navigation and enhanced feature set with the other integrated experiences' products. How you navigate the product and access its features may vary from these instructions. For more information, go to the APM Integrated Experience documentation.
---