Syncing Chrome OS devices information
If you use Chrome OS, please connect your Google Administration Console with your SolarWinds account in order to view you organization's Chrome OS devices as assets in your SolarWinds account.
Please note: To sync Chrome OS you must be a google admin with access to the google admin console. 
The steps are outlined below:
From your SolarWinds account, navigate to Setup > Discovery.

Select Installation.

Click Connect to import and synchronize Chrome OS information from your Google Admin Console.

Follow the on-screen directions.
The initial synchronization process may take several moments, depending on the amount of asset details imported.
There are several benefits of integrating your SolarWinds Discovery tool with Google Chrome OS Device Manager:
Extend our agentless scanning capabilities and integration with Cloud platforms

Provides the ability to import information regarding the active ChromOS devices, with their system information and status

Image 1: Illustration of SolarWinds Service Desk integration with Google Admin Console (Chrome OS)
Due to the fact that the ChromeOS Status is not aligned with the Service Desk Asset Status a translation table has been created, and can be seen in Table1 below.
| Chrome OS Status | Description | Map to Service Desk |
| --- | --- | --- |
| ACTIVE | The device is enrolled in the domain. | Operational |
| DELINQUENT | The annual license for the domain has expired and the device no longer receives policies and settings. When a new license is purchased, the device will return to ACTIVE state. | Operational |
| DEPROVISIONED | The device is no longer eligible to be enrolled into the domain. The order has been cancelled. The device's settings have been cached on the device. If the device is activated again, the latest system settings are applied to this newly activated device. | Disposed |
| DISABLED | The device has been disabled by the administrator and cannot be used. | Disposed |
| INACTIVE | The device is not enrolled into the domain. | Disposed |
| RETURN_ARRIVED | The request to replace this device has arrived. | Replacement |
| RETURN_REQUESTED | A request has been made to replace this device. | Replacement |
| SHIPPED | The device is shipped. For details on how to track a shipped device, see the Chrome help center. | Replacement |
| UNKNOWN | The status of the device cannot be determined | Disposed |
Table 1 : Translation between "ChromOS Status" and "Service Desk Asset State"
We have also provided the table below that describes the Translation between Chrome OS API and Solarwinds Service Desk fields

The benefits of this integration are illustrated below: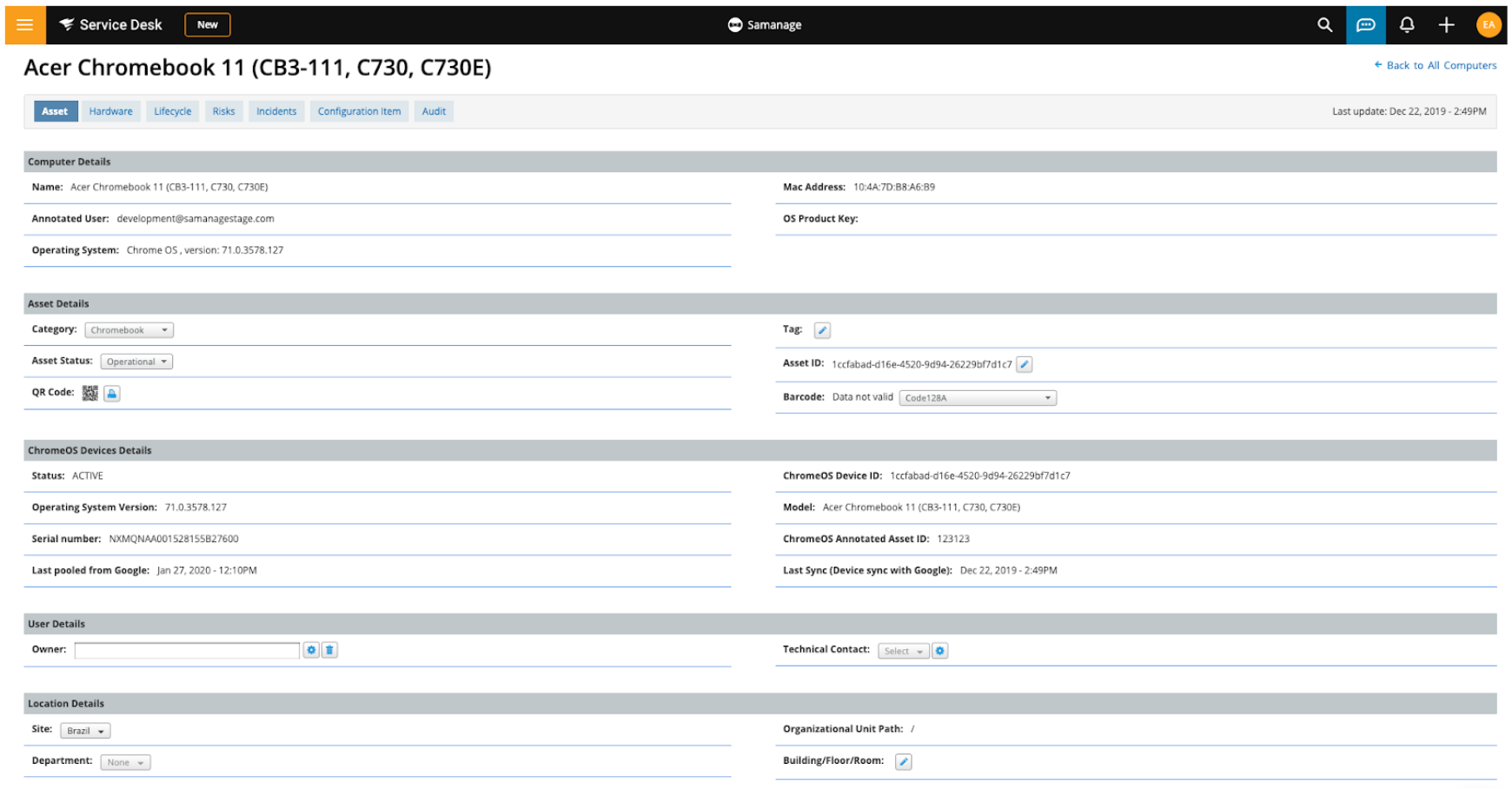 Image 2: Illustration of the Computers section in SolarWinds Service Desk to show asset data on Chrome OS devices.
---