Attach CIs to ITSM Objects or Processes
One of the goals achieved by maintaining a CMDB is the ability to improve key IT service management (ITSM) processes. As you connect between your Configuration Items (CIs) and ITSM processes such as incidents, problems, service requests and the like, you gain a better understanding of the CIs you depend on and how they work together. This helps ensure continuity of services. An additional benefit in maintaining a CMDB is that data collected assists you in determining the root cause of and issue or the impact of a change.
For example, you can streamline Change Management processes based on data collected from your CMDB. You can analyze impact and risks prior to determining changes.
You are unable to attach an ITSM object to the CI named software.
Connect CIs
You can connect CIs with current incidents, problems, changes, releases, computers and/or other ITSM processes.
Open an ITSM object.
Hover over to the Configuration Items section and click Attach.

Select the CI(s) you wish to attach.
An additional method:
Navigate to Service Desk > CMDB > and select a specific CI.
Select an ITSM object such as an incident or problem, and then click Attach.
Select the specific ITSM processes you wish to attach.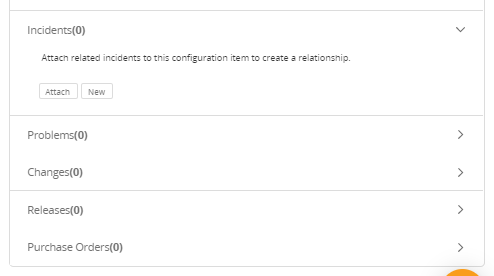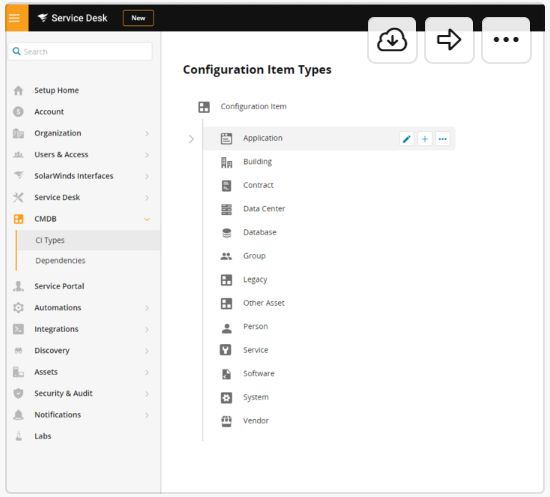 Related Topics
---